Many thanks to Anthony Morris – our AFWR Volunteer Photographer for capturing some wonderful images of our event on September 5th!
And some extra photos…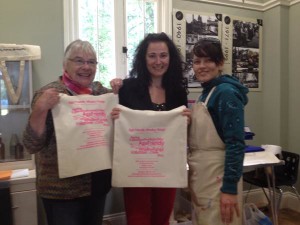 "Happy Birthday Alexandra Park!"
Alexandra Park is celebrating one year on from the re-opening of the park with a
Free family fun day, featuring music and entertainment for all.
And as part of the celebrations…
Age Friendly Whalley Range and Whalley Range Community Forum Present:
Age-friendly in the Lodge
in Partnership with Alexandra Park Heritage Group
on Saturday 5th September 12 – 4pm.
Chorlton Lodge, Alexandra Park,
180 Russell Street, Manchester, M16 7JL
Researching Age-Friendly Cities Film showings,
Refreshments, Silk Screen Printing, a display of digital pictures and artifacts by Archive+
Information stalls, Music and song from Dave Taylor featuring
Alexandra Park's contribution to the last century of popular music
Rewind: Bring an old photo or postcard of the Park and tell your story!
Come along to find out what's happening for older residents
in and around Whalley Range!
Limited funding for transport: please call Chris on 881 3744 to discuss 🙂
JNR8 Youth & Community Centre,
82 Cromwell Avenue,
Whalley Range,
Manchester M16 0BG
Telephone: 0161 881 3744
Email: agefriendlywhalleyrange@gmail.com