Latest Service Changes 85 – 30/10/2016
Chorlton – Manchester
Run by Stagecoach. Some Monday to Saturday daytime journeys are rerouted to run via Withington Road.
These journeys are renumbered 85A.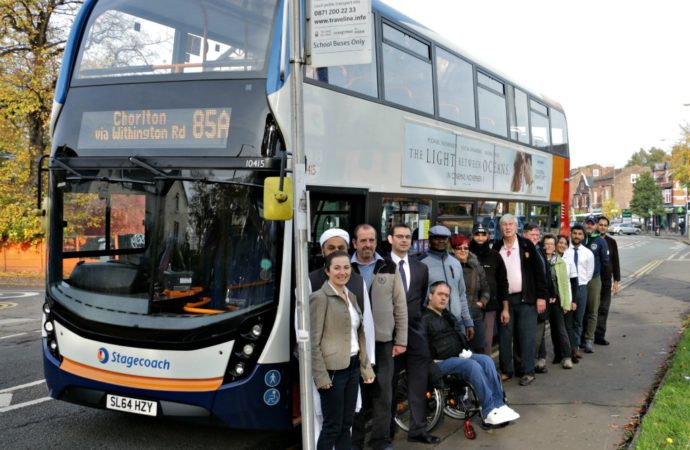 And it's OFFICIAL!
Service 85 / 85A: Chorlton – Manchester
Following customer feedback, Monday to Saturday between 7:00 and 18:00 two buses per hour will be re-routed via Withington Road and Yarburgh Street and renumbered 85A.
http://www.tfgm.com/journey_planning/RouteMaps/86.pdf
People are officially welcoming the bus to Withington Road tomorrow morning at 10.30.
(Monday 31st October) outside the Co-op.
Timetables:
my-tfgm
---
Great news! Starting 31st October Stagecoach will be running two buses an hour between Piccadilly and Chorlton via Yarburgh Street and Withington Road.
The timetable will be published soon. We'll also run a local awareness raising campaign to make sure the service gets used.
Many thanks to everyone who completed the Bus Survey
http://withingtonroad.org/wp-content/uploads/2016/08/500-fares-a-day.pdf