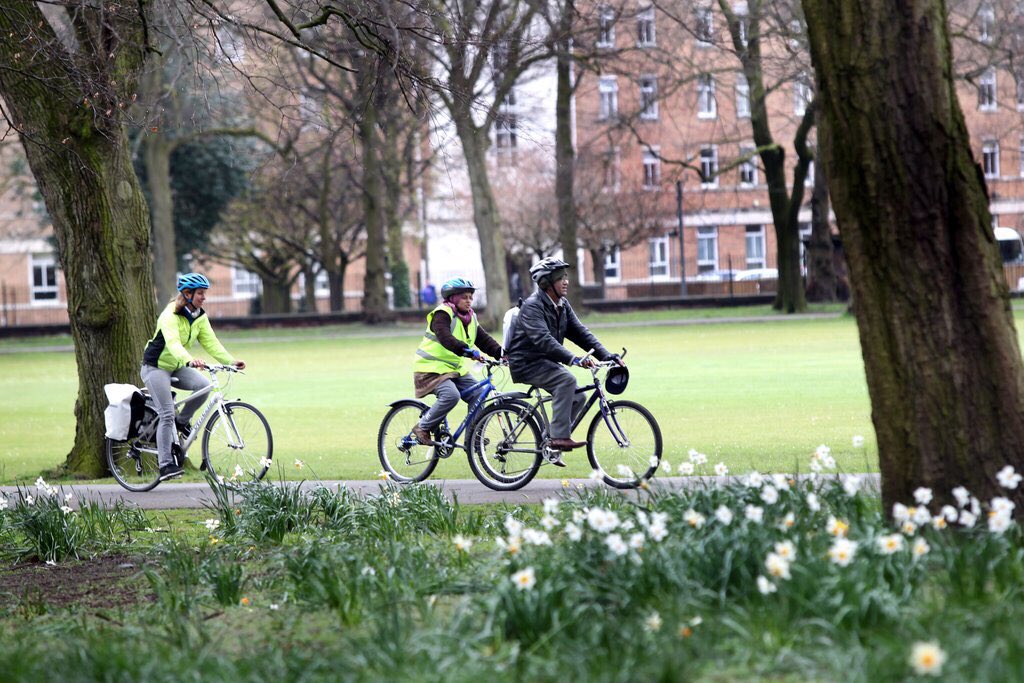 The Bike Hive will shortly begin crowdfunding to try and replace the bikes which they recently had stolen as well as increase provision. Please like their page to show support and see how you could help. https://www.spacehive.com/bikehivemcr#/idea
The Bike Hive in Alexandra Park, Manchester provides a buzzing and thriving home to a growing number of community bike projects. Anyone is welcome. We run open public sessions helping people learn to ride a bike or fix a bike. We run fun community cycling events. We lead kids' cycling sessions. And provide access to affordable bikes to buy or rent. In March we were sadly broken into and our entire fleet of 20 adult bikes was taken. Given the low level of security in place these bikes were not insured. Without the bikes the bulk of our activities cannot take place. We have big ambitions to not only replace what was taken but to grow and expand. We need funds to help us realise our dream and secure our future. With your support we can replace the stolen bikes, increase breadth of resources we have on offer, improve security, cover insurance costs and pay for part time co-ordinator who can help take the project forward in a sustainable way.
What we'll deliver:
purchase new fleet of adult bikes
develop secure and accessible bike storage
insurance for bikes
purchase bike parts to restore donated 2nd hand bikes
pay for a co-ordinator and mechanics to increase project's sustainability and reach
marketing costs to promote Bike Hive across community
Why it's a great idea:
It boosts wellbeing of people, place and purse by supporting people young and old to get outside; to enjoy and care for our green spaces; to spend time together and connect; to be active citizens contributing in their community; to keep active physically; to learn new skills boosting confidence, independence and employability; to explore, take notice and be proud of our rich local heritage, culture, diversity; to take care of ourselves, each other and our world.
Steps to get it done:
Improve security and suitability of storage
Fix up donated bikes with new parts so they can be put to good use
Purchase new bikes to plug any gaps in our fleet of donated bikes e.g step-throughs for people learning to ride
Purchase insurance to cover cost of new fleet and tools
Invest in marketing materials, eg banners, flyers and updated website to attract more volunteers and users.
Further increase and improve storage to cater for greater number and diversity of bikes
Employ a co-ordinator to oversee the various projects and support our growing volunteer pool and equipment
The joy of riding a bike and getting an old bike working again is infectious. It is good for people's physical, mental, emotional, social and financial wellbeing. And it is good for our environment. Let's spread the joy for happy people and happy place.
https://www.spacehive.com/bikehivemcr#/idea