Send us your half-term activities to feature on this page 🙂
---
Join Manchester Literature Festival for a day of fictional fun as popular children's authors, illustrators and performers bring stories to life. You can also drop into our Market Place at any time throughout the day for free art and craft activities, a community book swap and storytelling. Suitable for children aged 3 – 8 and their families.
Ben Faulks – What Makes Me a Me?
What makes you a you? Are you like a sports car – lightning fast? Or maybe you're like a tree – do your arms stick out like branches? No? Then perhaps you're like a snail – very slow, especially when it's time for school! Ben Faulks (aka Mr Bloom from CBeebies) shares his funny and thought-provoking look at what makes us us. Feed your imaginations at this celebration of being who we are, perfect for inquisitive (and inventive!) little minds.
Suitable for ages 4+
10.30 – 11.15am
Tickets £4
Ed Vere – Grumpy Frog
Ed Vere is the author and illustrator of many award-winning books including Mr Big and Max the Brave (one of The Sunday Times 100 Modern Children's Classics). Come and hear Ed introduce Grumpy Frog, an endearing new character who learns about compromise, tolerance, friendship and the power of saying sorry. Enjoy Ed's hilarious storytelling and have a go at drawing your own grumpy animal.
Suitable for ages 3+
12noon – 12.45pm
Tickets £4
Clare Foges & Al Murphy – Bathroom Boogie
Clare Foges' and Al Murphy's follow up to their hugely popular Kitchen Disco, is the zany and hilarious rhyming picture book Bathroom Boogie. When the children go to school and the adults go to work, the tiles become a dancefloor, the light a disco ball. The Bathroom Boogie starts up and all your favourite bathroom friends come alive! Join Clare and Al for an interactive splashy bash with music, live drawing and storytelling.
Suitable for ages 4+
2 – 2.45pm
Tickets £4
Michael de Souza – Rastamouse
Come and enjoy some rhyming fun with the marvellous Michael de Souza, co-author and creator of the Rastamouse book and TV series about a little mouse that likes to spread his universal message of caring and sharing. In this lively and interactive session, Michael introduces us to new character Lil Bruv, as well as some very familiar faces.
Suitable for ages 4+
3.30 – 4.15pm
Tickets £4
To browse tickets click:
http://quay.it/em
---
Half term Takeover for 14–19 year olds
Manchester Art Gallery, Mosley Street, Manchester
M2 3JL


24, 25 October, 11am–4pm




26 October, 2–9pm




Inspired by the work of Hetain Patel.




14–19 year olds, please contact Kate Day to book


K.day1@manchester.gov.uk / 0161 2358855
---
---
Big Comedy Shop
Half term one day comedy course on Wed 25th Oct. For ages 6-11.
Chorlton Irish club. 9am-3pm (can drop off from 8.30am).
Live sketch show for parents at 3pm.
£35. Discount of 15% for siblings.
Please get in touch asap to make a booking on 07793956228.
Thanks. Ali
---
What's on at Z-arts?
Download the programme here: 
---
---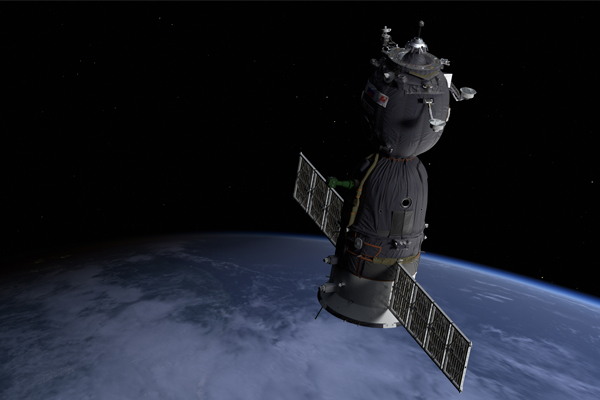 Open daily 10.30am – 4pm
Prices: £6 per person, family discounts available
Suitable for ages 13+
Ever wanted to fly through space and pilot a capsule back home?
Join British astronaut and narrator Tim Peake on the out-of-this-world virtual reality mission that puts you in the pilot's seat of a Soyuz capsule.
Using the latest state-of-the-art Samsung Gear VR technology, you'll get a 360° look inside the capsule and experience the thrill of retracing Tim's 400km journey as you land safely back on Earth. Book now.
Find out more about the National Tour of Tim Peake's Spacecraft, including Manchester dates. 
Presented by Samsung UK.
Manchester Science Festival is an annual creative, playful and surprising celebration of science.
It's the largest science festival in England, and the 2017 edition will take place from Thursday 19 to Sunday 29 October.
The first announced headliner for the 2017 edition is Robots, an exhibition exploring humanity's 500-year quest to recreate ourselves in mechanised form. Featuring a unique collection of over 100 robots, from a 16th-century mechanical monk to robots from both science fiction and modern-day research labs, this exhibition will enable visitors to discover the cultural, historical and technological context of humanoid robots.
The full programme can be found on the Manchester Science Festival website,
See the programme at the bottom of the page…
---
Free, creative workshops for families this half term
Wednesday 25, Thursday 26, Friday 27 and Saturday 28 October 2017 1-3pm
Free, drop in, suitable for all ages
We will be working with local families to design fun and creative workshops that explore the work of Mehreen Murtaza.
Murtaza explores the intersecting worlds of technology and nature, science and religion and will present a new artwork exploring plant behaviour, communication and consciousness.
To see photographs of our February half term workshop, visit our Flickr page.
#MAGfamilies
---
From a giant spider's web you can climb into and a robot playground, to a hip hop science weekender and an awesome GameLab, England's largest science festival has something for families and grown-ups alike.
Here's tree highlights you won't want to miss;
27 – 29 October
Talbot Mill
There's a bit of something for everyone at a Grand Exposition.
In a nod to the Great Exhibition of 1851, this three-day extravaganza includes family friendly artworks, maker workshops for all ages, talks that explore the cultural impacts of science and technology.
Plus there's a bar and DJs after dark.
10 October
The Lowry
Leading choreographer Alexander Whitley takes on the epic scale of space for his company's new multi-disciplinary dance, film and music work.
The work has been developed in partnership with RAL Space at the Science and Technology Facilities Council, who have been involved in over 210 space missions.
This special partnership and subsequent use of imagery and data from solar science research has led to a performance not to be missed.
19 October
Waterside Arts Centre
A vision of sound and light, Sentinel blends ethereal vocals and electro rhythms with lasers, lights and data visualisation. This captivating world-premiere is written and performed by Richard Evans, formerly a keyboardist with James.
Sentinel is inspired by climate change and forced migration, and after the show there will be a panel discussion with experts from the University of Manchester and the University of Reading.