---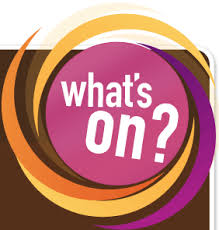 ---
Chancers Cabaret – Accessibility: access all areas
Wednesday, January 3, 2018 at 8 PM – 11 PM
We are back in 2018 – or we are in the future? Who knows?
We are raising money for the Carlton Club Access!
The President Ian Thomas has decreed it so!
We want all our brothers and sisters to enjoy this fantastic club in the heart of Whalley Range.
So getting in is a must. We need a ramp.
We have a stripped back Cabaret as we want to slow things down a little, let people mingle. We are constantly experimenting with format and if you want to join us we are all volunteers and we would gladly accept your help.
To the show: we have – 3 comedians, curtesy of the fantastic Joseph Sinfield! – He has been bringing us some treasure these past few weeks.
To the turns presented by your host Martin Oslo:
Ferris Bueller
Heidi Dewhirst – check her out at Heidi Dewhirst Music
Rosie Arnfield – check her out at: https://www.facebook.com/RosieArnfieldMusic/
and… Louis Clarke – a man with no band
Entry is a suggested donation of £2 with you being entered into a raffle to win a totally great, fantastic, magical prize. Please give more if you can.
Also
Food supplied by those gastronomic magicians STRETFORD CANTEEN.
Bit of Christmas pud love xxx
See you there.
---
---
3 Courses coming up at the British Muslim Heritage Centre:
---
---
A tale as old as time (4000 years or so at least) and with all the fun of a traditional pantomime.
Chorlton Players are proud to present Beauty and the Beast by James Barry. We follow the fortune of a spoiled and arrogant prince who is turned into a hideous Beast by a rather annoyed Fairy Bovver Boots. As she casts her spell she presents The Beast with a single red rose and tells him that he must find true love before the last petal falls or he will remain a beast forever. Luckily Fairy Goody Two Shoes is on the case to help, but it is a lot to ask, where on earth will she find a girl who can save The Beast.
I mean, could anyone truly love a Beast!
Advance tickets available online from www.chorltonplayers.com
Our Pantomimes are very popular so we recommend you grab your tickets ASAP.
---
We're excited to invite you to our event, which combines two extremely powerful healing modalities. When used together, the breathwork practice and gong bath create an opportunity to journey deeply and to transform your energy on cellular level.
Join us for a two hour workshop, beginning with a full introduction to the breathing technique and gong baths, then going into a 50 minute guided breathwork & gong session. You will then be guided to relax your breathing and the gong bath will continue for 20 minutes in surrounding silence, creating the opportunity for complete immersion into the sound journey aspect of the gong bath. We will close with grounding and a sharing circle.
About Simultaneous Gongs and Breathwork
This practice is beneficial for body, mind and spirit. Through oxygenating and vibrating the cells, they are given the opportunity to re-attune and heal. This very powerful cleansing process enables the shifting of blockages on the physical, emotional, mental and spiritual levels and opens doors to the unconscious, allowing supressed material to be released, thus making us more whole, more alive.
During the session, you will focus on your breath, the very key to entering the here and now, in which we live our most vital life. The way we breathe is a reflection and an expression of the way we live. By exploring the breath, we discover ourselves. By changing the way we breathe, we change the way we live.
As the journey proceeds you will be guided gently to retrieve and integrate hidden, forgotten, or lost parts of yourself, ultimately coming to a place of peace, presence and self love.
Throughout the session, the captivating sounds and deep vibrations of the gongs will enhance your ability to focus as they both draw your attention into the present, and slow your brainwaves to the frequency of the meditative state. They take you on an inner journey, putting you in touch with the deeper meaning of your existence.
My experience of combining breathwork with gongs has been one of complete surrender and bliss. As the breath started to take me into a state of expansion, I felt the vibration of the gongs on deeper level than I have before. I was able to drop into a place of expanded consciousness, gaining insights, clarity and a greater sense of awareness. I left feeling as though my cells had been renewed. I felt lighter, full of energy and had incredible excitement about sharing this practice with others!
Investment: £25 / £20 – Concessionary rate
Early booking is recommended as we sold out our last event!
To book your place: email suzie at suzie@slpcounselling.com  or direct message me.
To pay click on https://paypal.me/suziepoyser  (select pay friend rather than product/business)
What To Wear: Comfortable clothing that will allow you to move freely, both on your feet, and lying down on the floor.
What To Bring: Blanket, cushion and a large bottle of water.
---
JAN 22nd 2018 –  The Pankhurst Centenary Launch Party!
https://www.eventbrite.com/e/the-pankhurst-centenary-launch-party-tickets-41281490048
The Pankhurst is kicking off 2018 in style with a house party at Emmeline Pankhurst's former home to launch the centenary year of the first women achieving the right to vote in the UK, in collaboration with Girl Gang Manchester.
2018 is a significant year as we look back over the past 100 years and celebrate all of the incredible women who have fought for women's rights, starting with the militant suffragettes at 62 Nelson Street in Manchester. The Pankhurst has an exciting programme of activities and events to commemorate and we want to share our plans with you.
Here's what you can expect from the evening…
Julie Hesmondhalgh, social activist and founder of the Manchester based political theatre collective Take Back will unveil a brand new sculpture of Emmeline Pankhurst, created especially for us by sculptor Jane Robbins. There will also be a showcase of empowering tees by Everything's Sweet Threads with the launch of a limited edition design marking the centenary.
We will have live music, fizz, themed nibbles and a special suffragette cocktail to add to the mix! Plus you will have the opportunity to mingle, chat and learn, with like-minded people, as well as purchase suffragette and feminist themed merchandise!
This is a 'pay-as-you-feel' event and as a registered charity we hope that you will make a donation to help cover our costs (suggested donation £10). There is limited capacity so please do reserve your ticket in advance using the ticket link provided.
We look forward to celebrating with you!
---
https://www.rncm.ac.uk/uploads/Brass_Band_Festival_Leaflet_2018.pdf
More events from RNCM: https://www.rncm.ac.uk/whats-on/events/
---
Happy New Year everybody – after the brashest nearly New Years Party 2018 will really start to gain momentum on 26 January when Home on the Range, Manchester sets sail at The Carlton Club.
---
Deranged Nights
Saturday, January 27, 2018 at 7:30 PM – 1 AM
Jam Street bar 209 upper Chorlton road
Come down for a post post festive dance, array of maverick Dj's, time for fun, get on the floor, get in. See you there x
---
Join musicians Damien Mahoney, Nic Malin & Matt Pickles, and breath worker Suzie Poyser for an exciting evening event of live music and conscious movement, combined with dynamic conscious connected breathwork.
We are so excited to bring this event to you which will be a first for us. In combining conscious movement and live music, we will begin to encourage the body to ground and open into the breathwork process. The use of live music whilst you breathe also means that these experienced percussionists and musicians can respond in the moment to the group breathing energies, and take you into new dimensions of your personal process as you breathe with intention, having prepared yourself fully beforehand.
The emphasis here is on connection, community and tribal gathering.
We will start with opening the directions and creating sacred space before entering an initial group meditation, and then move into music and conscious movement as an acknowledgment of where you are right now. For some that may be uplifted and inspired, energised and optimistic, for others it may be the opposite, life can be challenging sometimes after all, but wherever you are we will create and hold space for that to be present in the whole process, knowing that transformation is always possible.
Breathwork offers an opportunity to expand your consciousness and help refine your awareness of the inner and outer world. Breathwork allows us to access unconscious or suppressed material, to retrieve hidden, forgotten, or lost parts of ourselves and it helps us to maintain higher and more subtle levels of energy and aliveness.
Whilst breathing, there will be a responsive healing soundscape from the live music which will allow you to drop deeply into your inner world, meeting whatever is there, releasing it and returning to the space, all of the time being supported by your facilitators, all of whom have experience in their fields and in process based healing and wellbeing.
Investment: £25 / £20 Concession.
To book your place pay paypal.me/suziepoyser (ref: Rhythm of Breath) or message me for BACs details
What To Wear: Comfortable clothing that will allow you to move freely, both on your feet, and lying down on the floor.
---
Regular activities in venues/pubs/bars &  further afield…
(Also see Health & Wellbeing – sports clubs news)
Check with organisers in advance in case of cancellations!

Jazz @ the Hillary Step
Jazz Information
Live Jazz is a regular event on 'What's Happening' at The Hillary Step.
Every Sunday and and Wednesday from 9pm we will be hosting a jazz gig featuring musicians largely from the NW, but also those on a national tour that our booking guru Bob Jones brings to Whalley Range.
2017 live music…
Sunday 31st New Years Eve Closed
For further information please contact us at The Hillary Step on 0161 881 1978 or email jazz@thehillarystep.co.uk
Sue & Angela's Quiz
Calling all quizzers… quiz nights is first Tuesday of the month!!!
---
Festivals
---
Regular pub/bar events…
---
Friday is jam night at Jam Street!
(formerly on Wednesdays) is now every Friday
 (9.30–late) great vibes, free entry
9pm till 12am drink promotions and free entry – so come down for an evening of good music all welcome, 🙂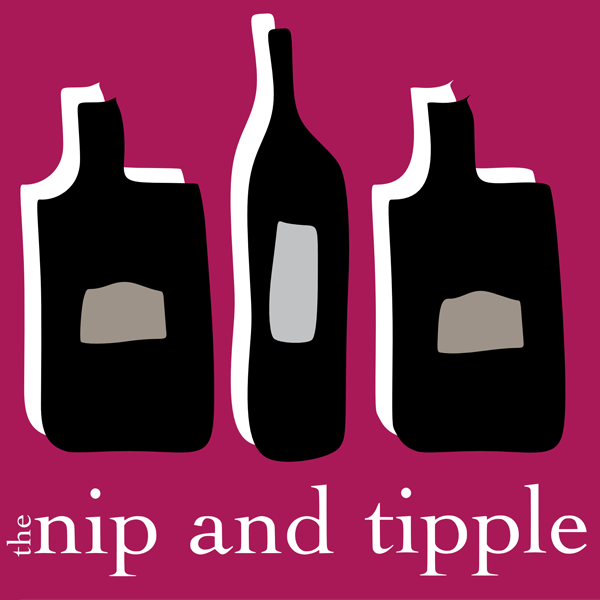 For more information find our event page onFacebook.
Be the first to know about news and the latest events here at the Nip and Tipple by following ourFacebook and Twitter pages.
Need space for your event?
We can cater for birthdays, engagements or any celebration you might have. Get in touch to discuss your requirements – including catering – using our contact form or call 0161 8607330.
For regular updates, and to find out how to get involved, join the group below.
---
---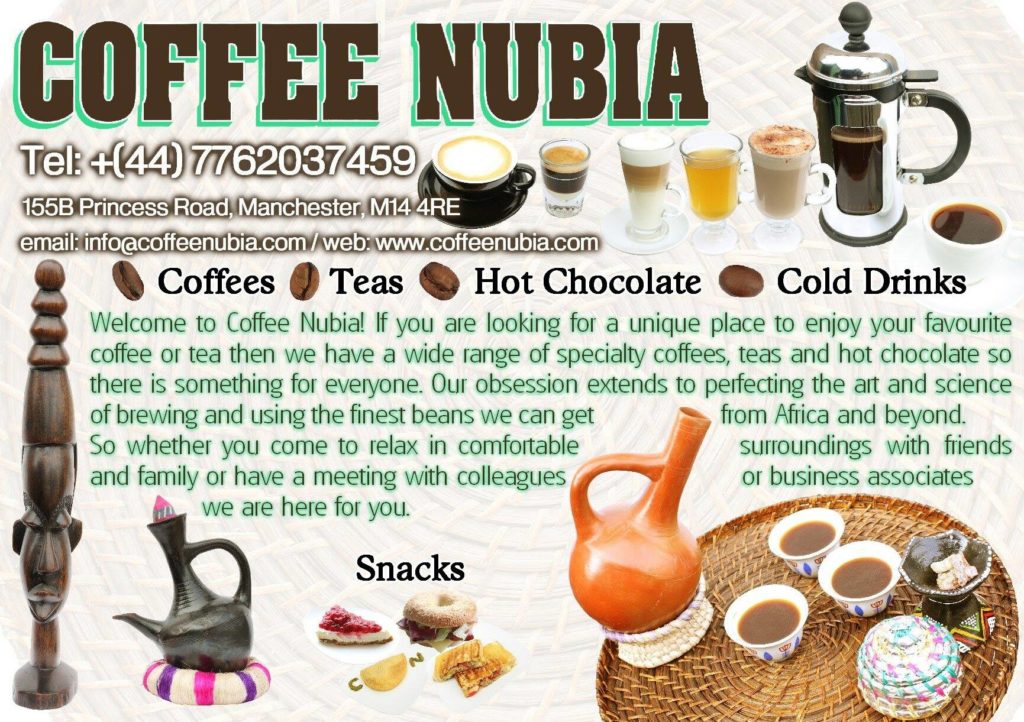 ---
Exhibitions
---
A recent ICM survey revealed that only 2% of the British public were aware of the extent of contribution of Muslims to World War One (WW1). Given the current political and social climate around the UK and Europe, and with the centenary memorials well under way and set to continue for the next few years, the British Muslim Heritage Centre (BMHC) has been had at work researching and documenting Muslim stories from WW1.
Read more: http://www.bmhc.org.uk/100-untold-stories-of-sacrifice-exhibition/
---
Z-Arts news & Events:
http://www.z-arts.org/see-whats-on/
---
Hillary Step Pub Quiz
Every month on the first Tuesday, maximum 6 per team, £1 a head. Winning team gets the cash, runners up get booze. Hurrah!
Jazz Sundays
These Jazz gigs are on Sundays from 9pm  – they're free!
2016 live music…
Live Jazz is a regular event on 'What's Happening' at The Hillary Step. Every Sunday and Wednesday from 9pm we will be hosting a jazz gig featuring musicians largely from the NW, but also those on a national tour that our booking guru Bob Jones brings to Whalley Range.
For further information please contact us at The Hillary Step on 0161 881 1978 or email jazz@thehillarystep.co.uk
---
We meet each month at Chorlton Library in South Manchester, on the last Friday of the month.
Time: 6:30pm to 9:00pm
Venue: Rear of Chorlton Library (look out for the ramp near the telephone booths)
Manchester Road, Manchester M21 9PN
---
CHECK WITH VENUES…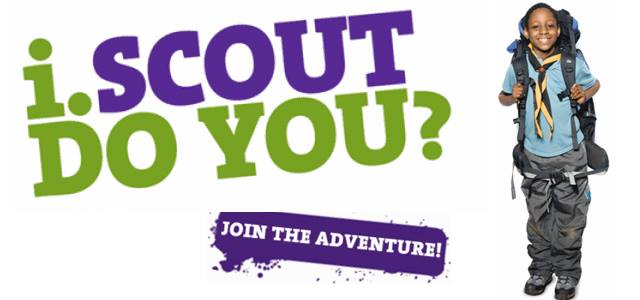 Hello! 123rd Manchester has spaces available for Boys and Girls to join our Monday evening Beaver and Cub groups. We're based in Whalley Range – At the scout hut behind English Martyr's Church on Alexandra Road South, M16 8GF For more information see our page, drop us a message or just pop by on Monday's at 6:30pm
http://www.mansouthscouts.org.uk/district/groups/123rd-manchester/
---