Age-friendly Whalley Range and Chorlton event at Chorlton Good Neighbours
Thanks to Chorlton Good Neighbours for hosting our age friendly event as part of their weekly coffee morning.
There was a fantastic turnout of around 90 people – with regular coffee morning visitors, people who had attended the Chorlton Library event a few weeks ago – and people who had seen our poster in local shops and on the website.
Here are some fantastic photos of the event from our AFWR photographer Anthony Morris…

---
Celebrate Festival!
Age-friendly fun in the marquee and beyond…
Photos: Andrea Marsden
Photos: Anthony Morris: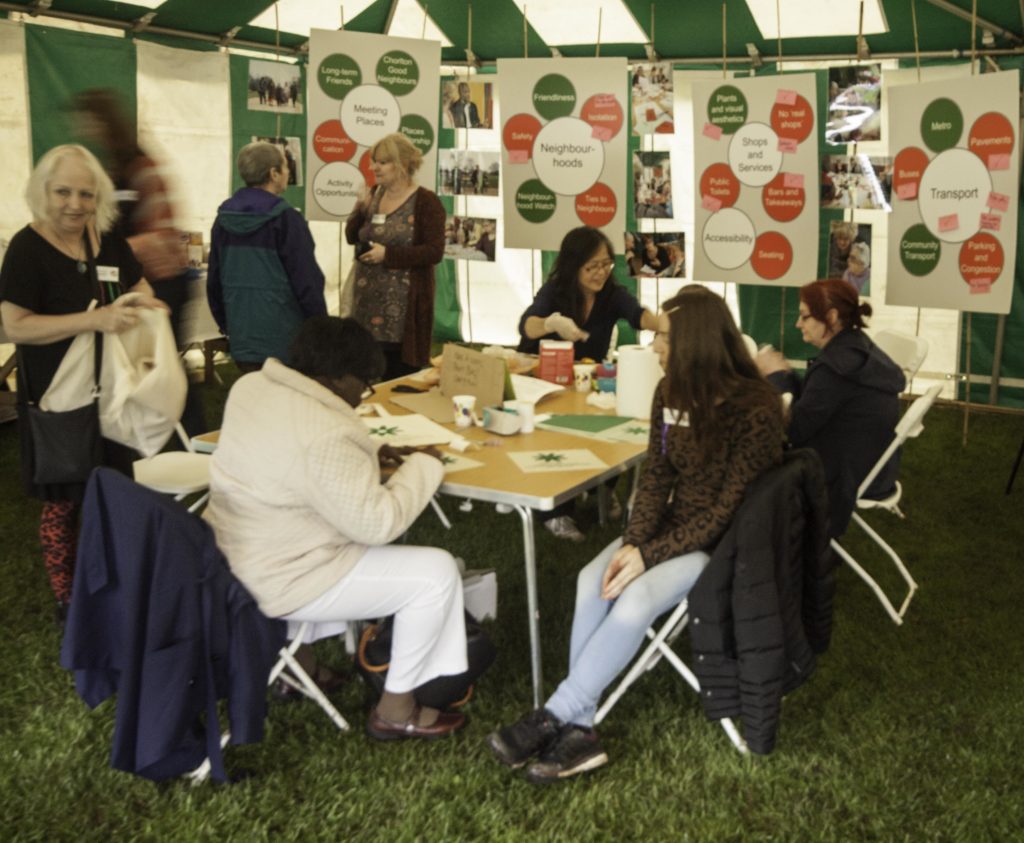 ---
Photos  Jill Jennings courtesy of MICRA, the University of Manchester.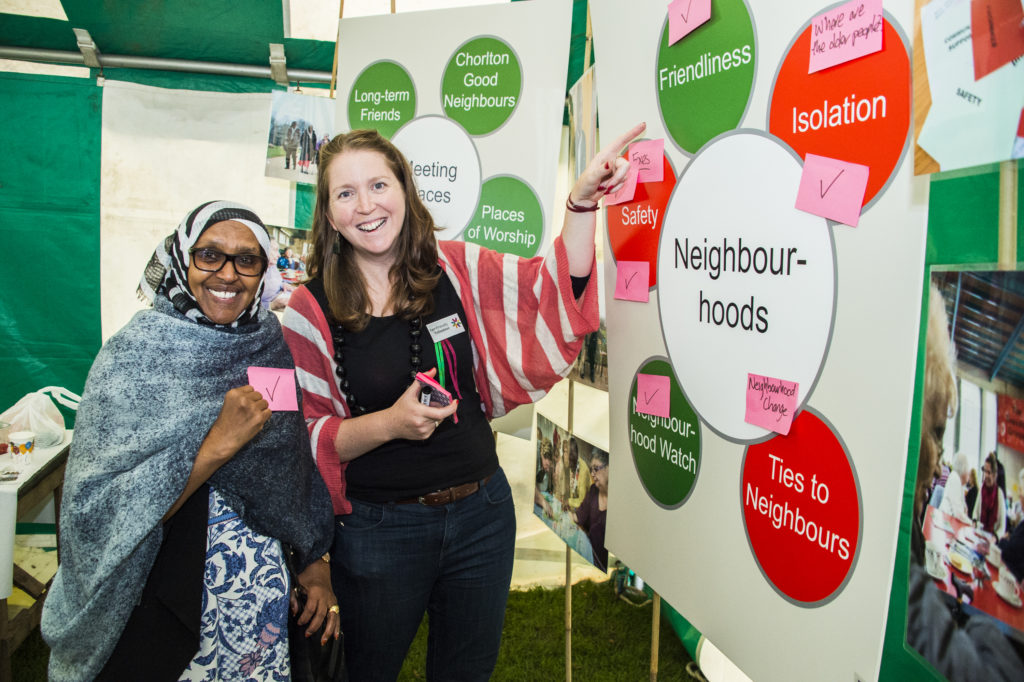 ---
---
JNR8 Festival of Learning
Photos by Anthony Morris