---

---
We are hiring: Senior Welfare Benefits Advisor
People are facing greater and greater hardship as a result of cuts in benefits, homelessness, uncertainty at work, and escalating racism. Legal Aid – which is an essential part of the welfare state – has been cut again and again. The people most in need across the ten districts of Greater Manchester are being deprived of access to justice.
Greater Manchester Law Centre has been set up to challenge this situation. We now have premises (on the main Princess Road in inner city Moss Side), a full time solicitor and volunteers providing legal advice (welfare rights, with sessional solicitors offering more widely). We are now looking for an experienced Welfare Benefits Advisor/team leader to work alongside the Supervising Solicitor and to assist in supervising and regulating all our advice and representation work.
You will be expected to provide support to the advice service and provide training where necessary. Ideal candidates will be experienced welfare benefit advisors and will be able to complete full benefit check for clients. If appointed, you will be expected to manage a workload of welfare benefit cases to agreed quality standards and to act as an advocate at Tribunal hearings. Ideally, we are looking for candidates with LAA supervisor status or the experience needed in order to obtain this.
You must have significant experience of managing your own case load and recent experience of giving welfare benefit advice (within the last 12 months). Experience of staff supervision is also desirable. You will be expected to train and mentor new volunteers.
Knowledge of case management systems, such as AIMS and the relevant IT skills is desirable.
This position is a part-time role for 17.5 hours per week and is offered on a fixed term basis for 12 months (in the first instance)
Read more and apply:
http://www.gmlaw.org.uk/we-are-hiring-senior-welfare-benefits-advisor/
---
---
 

Manchester City Council  Work and Skills Team Weekly Bulletin 10th April 2017
• Calls are charged at the same rate as a local call, whether made from a landline or mobile phone
---
 Job Opportunities from Manchester Community Central
Volunteering
---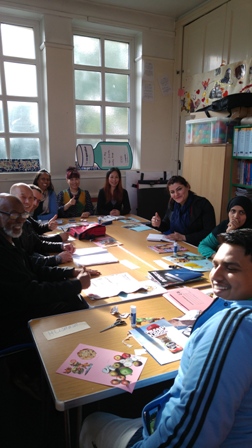 Manchester City Council
Vacancies at various levels and fields.
Click here for more details and to apply.
---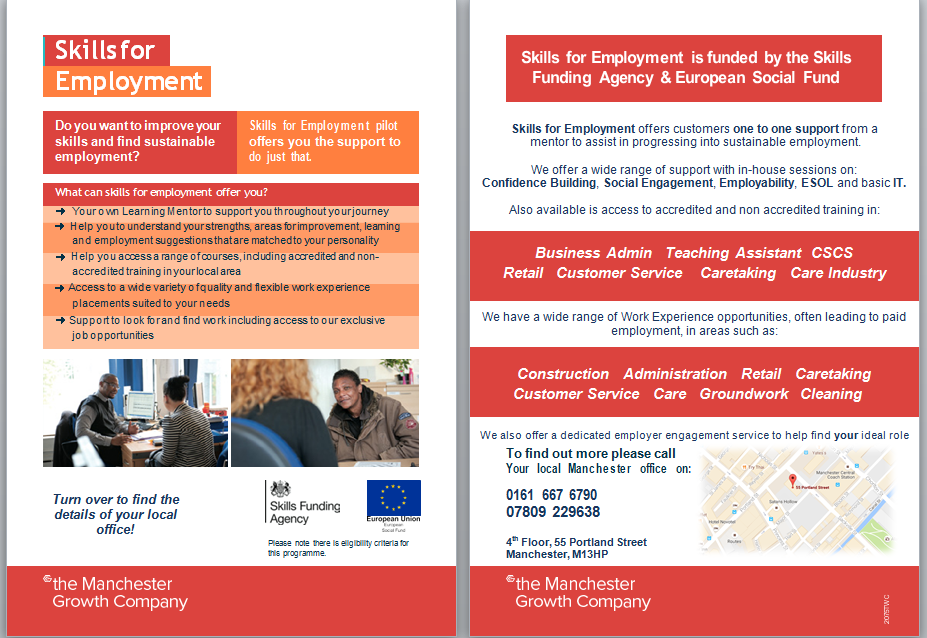 Please follow the link below to view this week's round up of vacancies, apprenticeships and other opportunities open to Manchester residents.
Work and Skills Team Weekly Bulletin 27th March 2017: http://eepurl.com/cHBra9
---
Manchester City Council Work and Skills Team
Copyright © 2016 Manchester City Council, All rights reserved.
Work and Skills Team
Growth and Neighbourhoods Directorate
Manchester City Council
Level 3, Library Walk, Town Hall Extension
PO Box 532, Manchester, M60 2LA
www.manchester.gov.uk
---
---
---
 PLEASE 
CHECK CLOSING DATES!
Check 'Generating Opportunities' for volunteering, training/employability related news
www.whalleyrange.org/category/workclubs/
Visit Jobcentre plus in Manchester –  @JCPinManchester on Twitter for alerts to new and current jobs/advice/opportunities
https://www.yourcounciljobs.co.uk/ – opportunities across 10 councils
---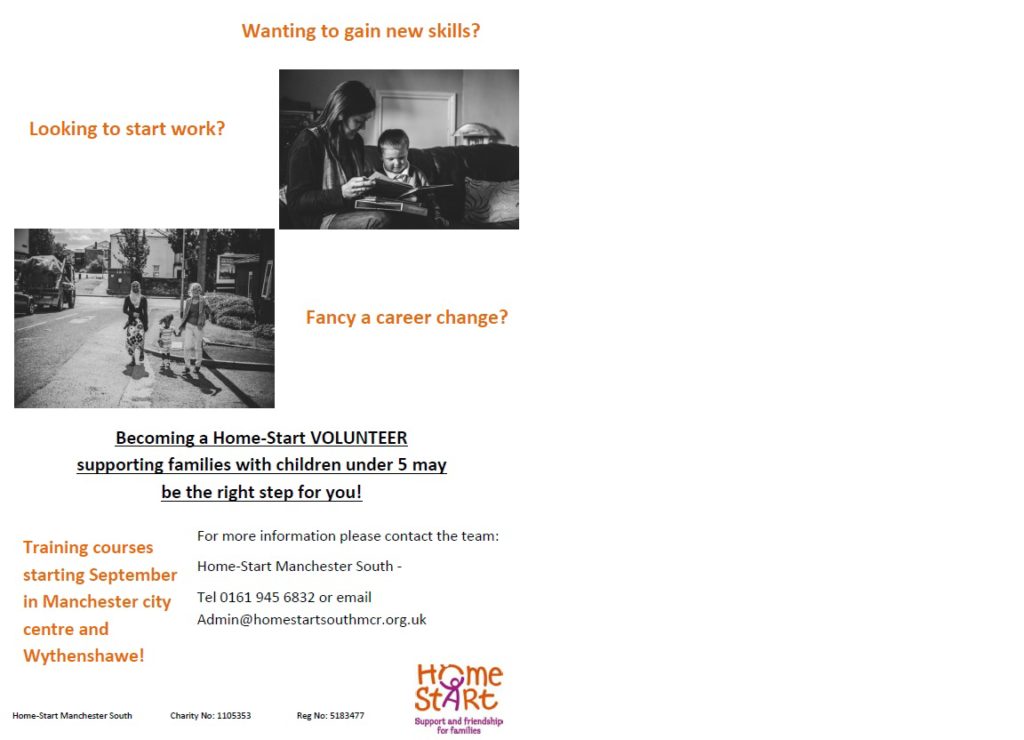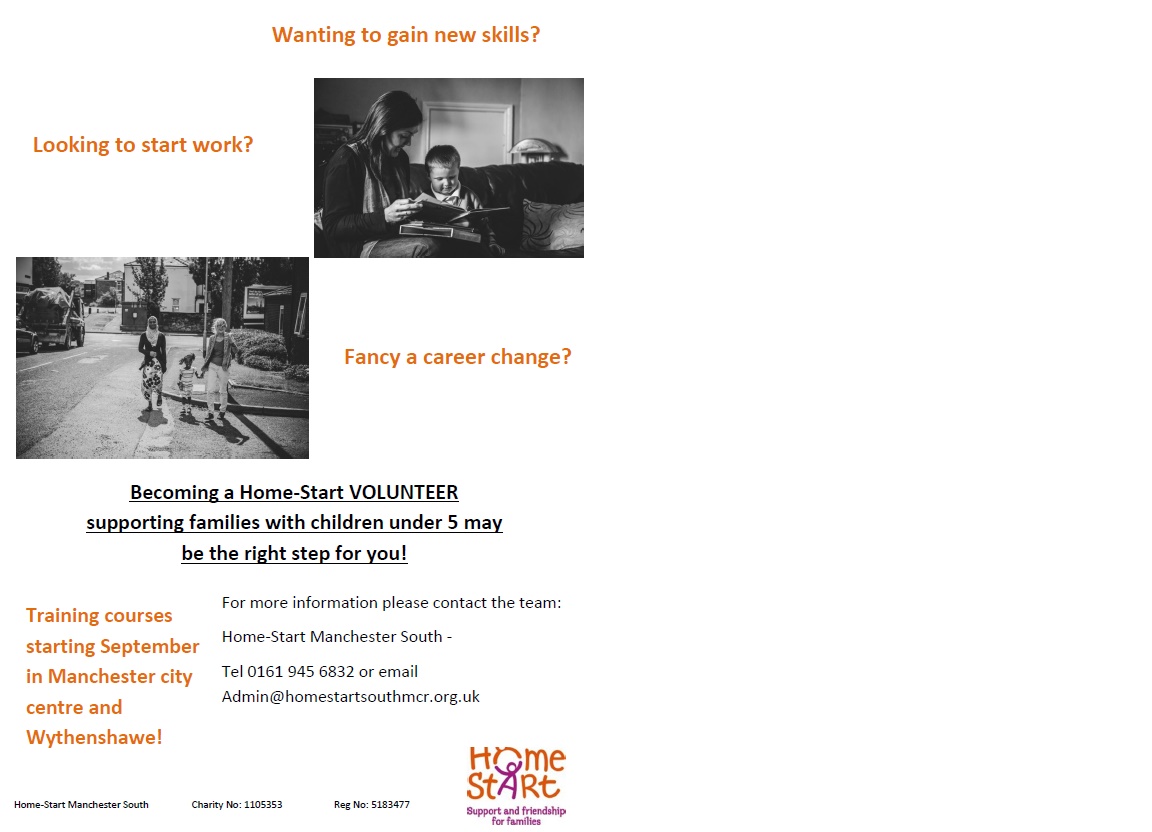 ---
---
Do you live or work in Manchester?
Thinking about starting your own business or already trading?
Need advice at a time and place that suits you?
Help is at end with a free online advice, information and networking service.
Live chat is available Monday–Friday between 9am and 7pm (excluding public bank holidays). All enquiries left outside of these hours will be responded to first thing the next working day.
This service can be used alone or in conjunction with face to face services delivered by organisations such as the Business Growth Hub www.businessgrowthhub.com or Prince's Trust www.princes-trust.org.uk
Create your account now by visiting www.manchester.gov.uk/businessadvice
---
OurManchester
Vacancies from the GMCVO website (from external sites)
PSS Shared Lives
We're looking for people who want to support others with the flexibility of working from home and being paid a fair wage while meeting new people and changing lives for the better.
Sound like you? If so, becoming a Shared Lives carer might be the change you're looking for.
PSS developed the UK's first Shared Lives service in Liverpool over 30 years ago but today it is a nationwide programme. Shared Lives is a form of support where vulnerable adults and young people over 16 are supported by a specially recruited and trained carer.
The service comes in many different formats, from day support to short breaks to longer term placements. Shared Lives carers roles vary depending upon which format is preferred for example, a day support carer might only support people during regular working hours whereas a longer placement carer would have individuals staying with them in their own home full time.
Our carers come from all walks of life. Some people have had experience of caring for others in the past, but many haven't. Some have grown up children who've left home, some have large families who help to care, others live on their own with the person they support.
First and foremost our carers are committed to improving the lives of others. People who are caring and willing to go that little bit further to make a difference to someone else's life. Our carers just have to be keen to learn and take part in our training programme
Find out more: PSS Media Pack
---
Use art and objects to practise English
Manchester Art Gallery
Wednesday 13 April 2016, 1pm–2.30pm
Free
English corner is a free English conversation class for people learning English.  Our English teacher leads activities that will help people to practise their speaking and listening skills, whilst exploring artworks and collections on display.
No need to book, just meet Kate at the Information desk.
English corner takes place four times a month:
First Tuesday of the month from 1-2.30 at Manchester Museum
Second Wednesday of each month from 1-2.30 at Manchester Art Gallery
Third Thursday of each month from 6.30-8 at Manchester Art Gallery
Fourth Friday of the month from 10.30-12 at the Whitworth
Groups of up to 10 learners are very welcome but you must book. Please contact Ruth Edson for more information.
Tel: 0161 2358877
Email: r.edson@manchester.gov.uk
---
Department for Work & Pensions
---
---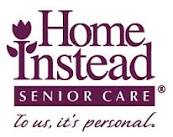 WANTED!
Kind hearted, friendly and reliable people to become Caregivers – we are Home Instead and we aim to support elderly people in our community to remain happy and independent at home – minimum one hour visits, continuity of Caregiver so relationships can be developed.
£7.50 an hour plus holiday pay and mileage.
Click on Job Description/Application Forms below:
A5 Rec poster Train 2up S Manc k version
CAREGiver Job Description and Person Spec v2014.2 (1)
---
Catering Assistants x 40 across  schools. See:http://ow.ly/WArTS  P/Time, term time @yourcounciljobs
---
          @EmployerSuite / @JCPinManchester  /  @JCPinCheshire  
---
Free Job Search Workshop
Do you live in or around Whalley Range?
Do you want to find work and improve your prospects?
Are you:
Facing redundancy?
A parent returning to work?
We can help with:
• Confidence and communication
• Identifying skills & strengths
• CV writing
• Registering with Universal Jobmatch
• Online job searching
• Applications and interviews
Do you want to find out more?
Join our FREE  workclub
Coming back soon!
@ JNR8 Youth & Community Centre
82 Cromwell Avenue, Whalley Range, M16 0BG
(Back of Manley Park Methodist Church)
Call Chris on 0161 881 3744 for details, visit www.whalleyrange.org
Email communityforumwhalleyrange@gmail.com
Generating Opportunities in and around Whalley Range
Suitable for people with basic computer and English skills
---