Featured Opportunities
---

Exciting local Construction work experience opportunity with ISG
Company name

 

ISG St Margaret's Primary School, Whalley Range
What does the company do?
Construction
Name of person who is responsible for WE at the company
Larene Linley
Contact details of person named above
Larene Linley | Project Skills Coordinator | Northern | Construction | ISG
Building 1, Exchange Quay, Salford Quays M5 3EA
Tel: 0161 836 1800 Mob: 07812 672073 Email: larene.linley@isgplc.comTo applyPlease send CV directly to larene.linley@isgplc.com
Full address where WE will take place
St Margaret's, C of E Primary School, Withington Road, Whalley Range, Manchester M16 8FQ
WE job title

 

Construction Site Operative
Hours and days for WE

 

Monday to Friday 8.00am to 4.00pm, for up to 2 weeks

From 31/7/17

Is a CRB check necessary?
No
What date can the WE start?
31/7/17
What will the WE duties be?

N.B. Please include as much detail as possible to allow the most suitable candidates to be referred.

 

Trades experience available

General labouring

 

Working with experienced trades, an opportunity to gain confidence, site skills and insight into trade of choice:

Working as part of site team
Working within all site Health and Safety Guidelines
Working with tools of the trade

Mentoring from experienced trades people
a reference will be provided
registration with a local construction recruitment company could be arranged.

Duties will involve working outdoors in all weathers, suitable clothing will be required.

Person Specification
Aged 18 + a current CSCS test certificate is required, all other items of PPE will be provided.

Own safety work boots, and a keen interest in construction and health and safety.

Please note rigger boots are not allowed on ISG sites

Support with CSCS practice tests is available on request.
---
Register for your free ticket for activities here:
---
 
Apprenticeship in Business & Administration
University of Manchester
Reference 29,311
M13 9PL
If you want a career in a large, exciting organisation with lots of prospects, the University of Manchester is waiting to hear from you!
The University of Manchester is offering exciting Apprenticeships in Business & Administration providing administrative support within the Faculty of Science & Engineering as a member of our Professional Support Services.
These are important roles where you will gain experience in a wide range of activities such as dealing
with customers, providing support for events and meetings, handling post and email, providing reception cover, maintaining filing systems, performing basic finance tasks and much more.
Duties may include:
• Managing data, photocopying, faxing, filing and word processing.
• Sending and receiving of email.
• Dealing with internal/external post.
• Dealing with customers both face-to-face and via the telephone.
• Providing reception cover, and meeting/greeting visitors.
• Maintaining filing systems.
• Assisting with preparation for meetings, including arranging catering.
• Carrying out basic finance duties.
The Post Holder will be expected:
• To be a flexible and supportive member of the team.
• To maintain strict confidentiality at all times.
• To attend and take part in team meetings and regular reviews with Line Manager.
• To prepare for and attend assessment meetings and participate in relevant training programmes as required by the University.
• To adhere to Health and Safety Regulations and the University's Policies and Procedures.
Qualifications Required
GCSE Maths and English at grades A – Care preferred
• A good level of literacy and numeracy.
Skills Required
• IT skills (e.g. Word, Excel, PowerPoint, email, internet), although training will be provided as necessary.
• An openness to gaining experience of effective team working in a professional business environment.
• A willingness to work hard and a desire to learn new workplace skills.
• An interest in meeting new people and supporting the work/study of both academics and students.
Personal Qualities
• Good timekeeping (hours of work 9.00am-5.00pm with 1 hour lunch break).
• Smart appearance.
• Professionalism.
• Maintenance of confidentiality.
Hours: 35.00
Hourly Rate: £5.47
Weekly pay: £191.37
Working Week: Monday to Friday 9am – 5pm
Closing Date: 07-Jul-2017
For more information, or to apply for this apprenticeship please call 0161 233 2656 and quote reference '29,311 – The Works'
---
We are looking for a new Project Manager to drive forward our ground breaking homeless project, Change4Good.
Are you up for a challenge?
Can you make a difference? Do you want to join Team Amazing?
C4G Project Manager Job Advert 2017.
C4G Project Manager Job Advert 2017
---
Jobs & Training Opportunities
---
 
---
Jobs from GMCVO Website
♦ LGBT FOUNDATION
Assistant Director – Insight & Public Affairs
Trustee and Volunteer Vacancies

♦ UNIVERSITY OF MANCHESTER STUDENTS' UNION
People and Culture Committee Member (Non-Trustee)
Time Commitment: 4 Committee meetings per annum, Annual Strategy Day and occasional availability to provide advice and guidance in between meetings if necessary.
Location: Manchester
———————————————————————————————————
Information on other vacancies with charities in the North West can be seen at: www.charityjob.co.uk/jobs/north+west
---
Manchester Community Central Jobs
 

Manchester City Council  Work and Skills Team Weekly Bulletin
Volunteering
---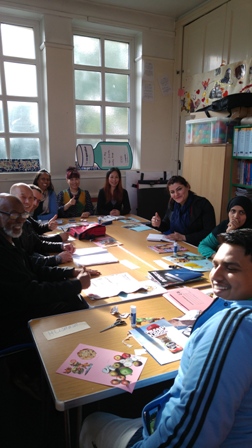 Manchester City Council
Vacancies at various levels and fields.
Click here for more details and to apply.
---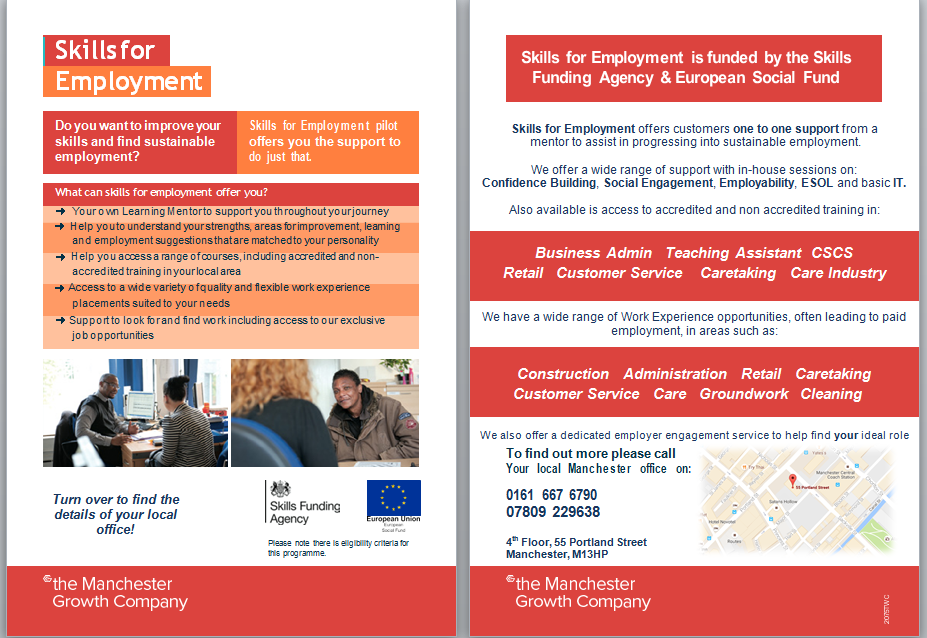 ---
---
---
 PLEASE 
CHECK CLOSING DATES!
Check 'Generating Opportunities' for volunteering, training/employability related news
www.whalleyrange.org/category/workclubs/
Visit Jobcentre plus in Manchester –  @JCPinManchester on Twitter for alerts to new and current jobs/advice/opportunities
https://www.yourcounciljobs.co.uk/ – opportunities across 10 councils
---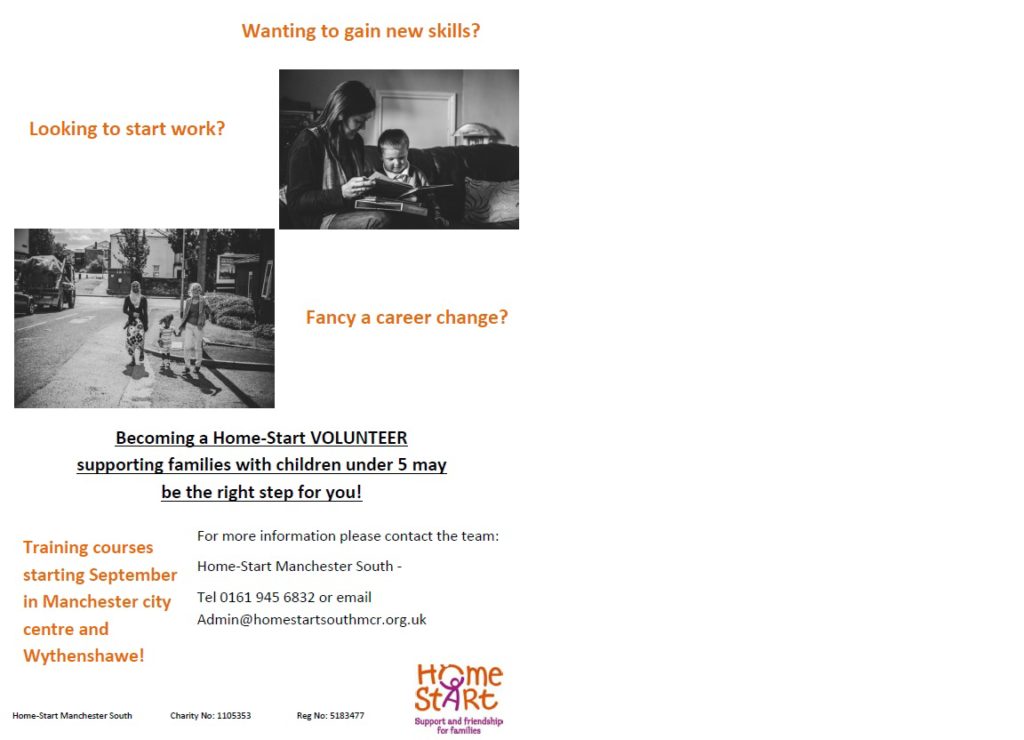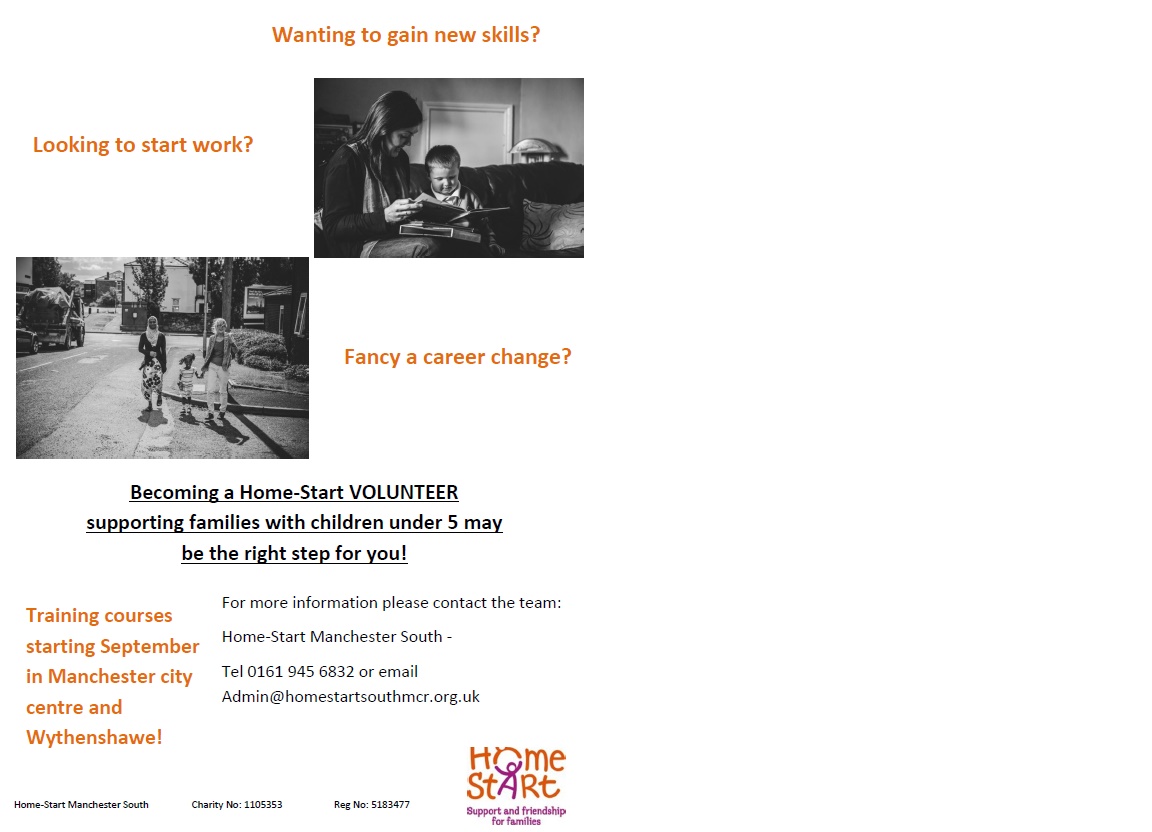 ---
---
Do you live or work in Manchester?
Thinking about starting your own business or already trading?
Need advice at a time and place that suits you?
Help is at end with a free online advice, information and networking service.
Live chat is available Monday–Friday between 9am and 7pm (excluding public bank holidays). All enquiries left outside of these hours will be responded to first thing the next working day.
This service can be used alone or in conjunction with face to face services delivered by organisations such as the Business Growth Hub www.businessgrowthhub.com or Prince's Trust www.princes-trust.org.uk
Create your account now by visiting www.manchester.gov.uk/businessadvice
---
OurManchester
Vacancies from the GMCVO website (from external sites)
PSS Shared Lives
We're looking for people who want to support others with the flexibility of working from home and being paid a fair wage while meeting new people and changing lives for the better.
Sound like you? If so, becoming a Shared Lives carer might be the change you're looking for.
PSS developed the UK's first Shared Lives service in Liverpool over 30 years ago but today it is a nationwide programme. Shared Lives is a form of support where vulnerable adults and young people over 16 are supported by a specially recruited and trained carer.
The service comes in many different formats, from day support to short breaks to longer term placements. Shared Lives carers roles vary depending upon which format is preferred for example, a day support carer might only support people during regular working hours whereas a longer placement carer would have individuals staying with them in their own home full time.
Our carers come from all walks of life. Some people have had experience of caring for others in the past, but many haven't. Some have grown up children who've left home, some have large families who help to care, others live on their own with the person they support.
First and foremost our carers are committed to improving the lives of others. People who are caring and willing to go that little bit further to make a difference to someone else's life. Our carers just have to be keen to learn and take part in our training programme
Find out more: PSS Media Pack
https://www.onemanchester.co.uk/work-for-us/vacancies
---
Use art and objects to practise English
Manchester Art Gallery
Wednesday 13 April 2016, 1pm–2.30pm
Free
English corner is a free English conversation class for people learning English.  Our English teacher leads activities that will help people to practise their speaking and listening skills, whilst exploring artworks and collections on display.
No need to book, just meet Kate at the Information desk.
English corner takes place four times a month:
First Tuesday of the month from 1-2.30 at Manchester Museum
Second Wednesday of each month from 1-2.30 at Manchester Art Gallery
Third Thursday of each month from 6.30-8 at Manchester Art Gallery
Fourth Friday of the month from 10.30-12 at the Whitworth
Groups of up to 10 learners are very welcome but you must book. Please contact Ruth Edson for more information.
Tel: 0161 2358877
Email: r.edson@manchester.gov.uk
---
Department for Work & Pensions
---
---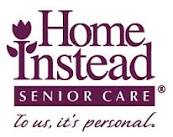 WANTED!
Kind hearted, friendly and reliable people to become Caregivers – we are Home Instead and we aim to support elderly people in our community to remain happy and independent at home – minimum one hour visits, continuity of Caregiver so relationships can be developed.
£7.50 an hour plus holiday pay and mileage.
Click on Job Description/Application Forms below:
A5 Rec poster Train 2up S Manc k version
CAREGiver Job Description and Person Spec v2014.2 (1)
---
Catering Assistants x 40 across  schools. See:http://ow.ly/WArTS  P/Time, term time @yourcounciljobs
---
          @EmployerSuite / @JCPinManchester  /  @JCPinCheshire  
---
---