(Please check with organisers)
Tai Chi (Taiji) for Beginners: all ages welcome.
Term Time Mondays from 1:30-2:30pm @ JNR8 Youth & Community Centre
82 Cromwell Avenue, M16 0BG
(Back of Manley Park Church)
Taiji has been developed by the Chinese as a complete system for promoting mental health and physical health.
It consists of a series of choreographed slow relaxed movements called the form.
It is suitable for people of all ages and physical abilities and requires no special equipment; and can be performed in a small area.
Tai chi is often described as "meditation in motion," but it might well be called "medication in motion." There is growing evidence that this mind-body practice has value in treating or preventing many health problems.
This gentle form of exercise can help maintain strength, flexibility, and balance, and could be the perfect activity for the rest of your life.   Harvard Medical School.
Call Chris on 0161 881 3744 for more details.
---
Term Time Women's Keep Fit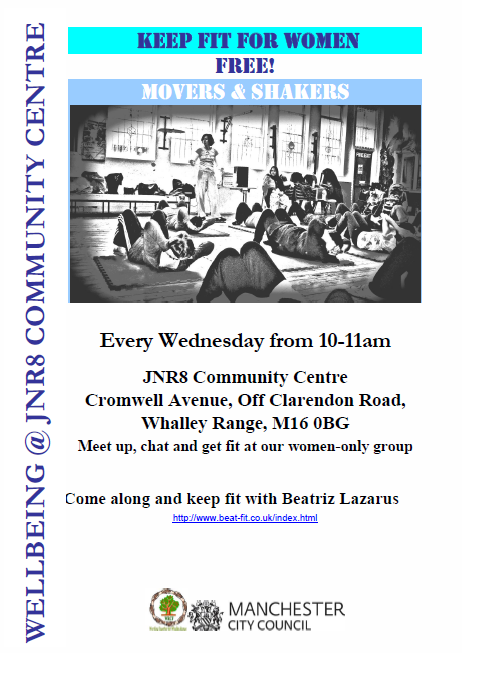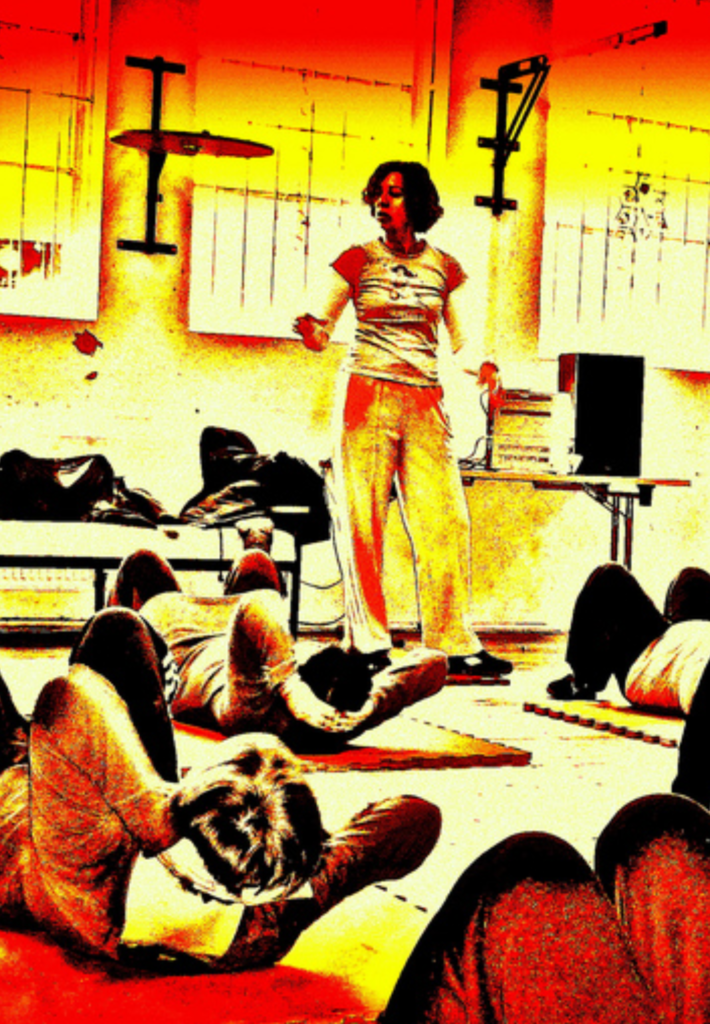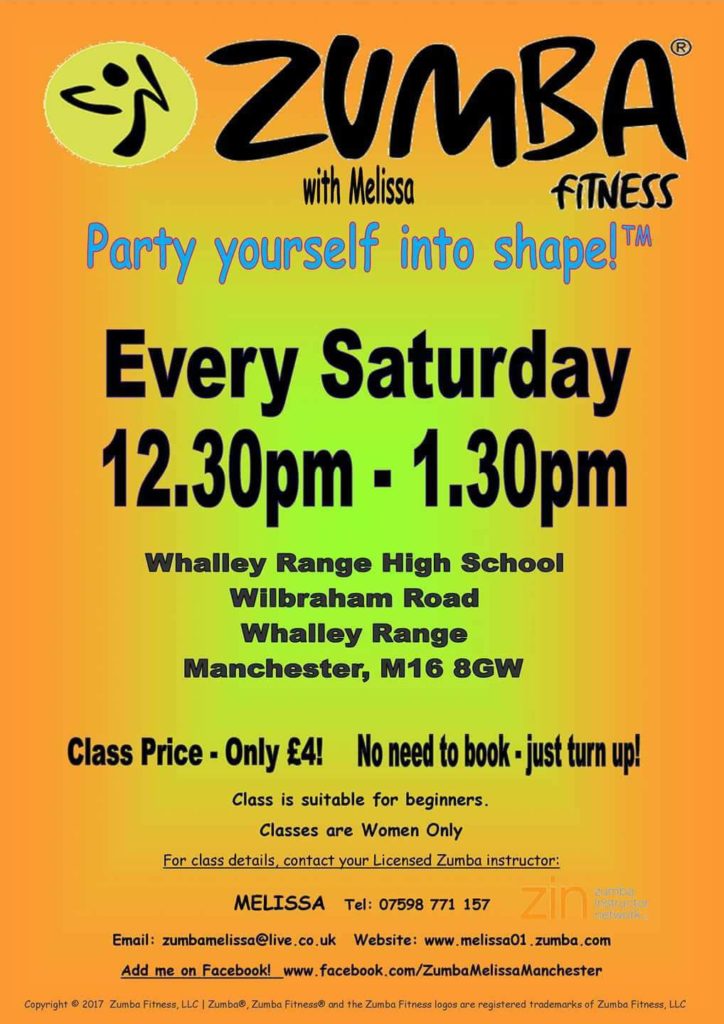 ---
 
Scroll down for a variety of sport and fitness classes and gentle exercise provision…
---
---
Alexandra Park Sport & Physical Activity
(Check with organisers)
Alexandra Park Sports & Group Activity Group brings together a range of Clubs, Groups and Organisations who deliver Sport and Physical Activity within the park in partnership with Manchester City Coumcil. The aim of the group is to work collectively together to
•    Develop the Sport & Physical activity offer within the park whilst increasing participation
•    Effectively promote the Sport & Physical Activity on offer within the park
•    Share good practice between all partners of the Sport & Physical Activity Group
•    Develop individual and joint funding applications of the groups partners
•    Work collectively to offer come & try activities at key events within the park
•    Develop sustainable and fit for purpose Clubs in the park
Sports facilities on offer in the park
•    321 Running routes
•    5km Running Route
•    Cricket pitch & Changing rooms
•    Football pitch & Changing rooms
•    4 Tennis courts & Changing rooms
Other Physical activity on offer in the park
•    Community Cycling & Bike Maintenance sessions
•    Coca Cola Park Lives – Community Physical Activity Programme
Download 2017 Cricket Calendar.
If you would like further information regarding Sport and Physical activity taking place within the park or would like to book any of the sport facilities then please email info@alexparkmanchester.org.
Tennis
Sunday
13:00 – 13:45
Tots Tennis
Sunday
13:45 – 14:30
Family Tennis
Tuesday
18:30 – 19:30
Adult Tennis Xpress (aimed at beginner players/players that used to play and would like to get back into the game – male and female sessions)
Tuesday
19:30 – 20:30
Adult Tennis Tuesdays (Improver/Advanced players – female only sessions)
Thursday
14:00 – 15:00
Over 50s Tennis
Thursday
16:00 – 17:00
Mini Orange Tennis (7 – 9 years)
Thursday
17:00 – 18:00
Mini Green Tennis (10 – 12 years)
Thursday
18:00 – 19:00
Teens Tennis (13 + years)
Thursday
19:00 – 20:30
Advantage Tennis (Advanced players – male only sessions).
---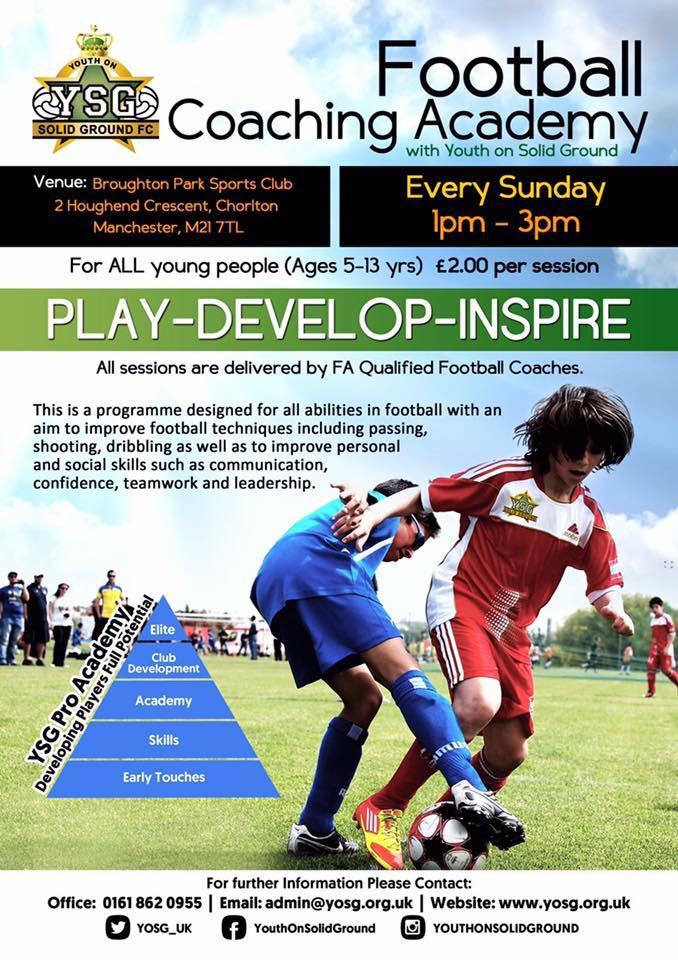 ---
Exercise classes are held at Good Neighbours each week:
Monday        1.30 pm
Wednesday 1.30pm
Friday at      10.00am
These classes are funded through Manchester Public Health Development Service. We use a graded system that allows older adults to find a class that suits their capabilities, but offers a chance to move to something more / less challenging should they want that.
Over 40 people attend each week, with volunteers providing transport for the Friday seated class where many of the participants are in the 80's and 90's.
Exercises include balance work, using resistance bands and hand weights, and movements to increase flexibility – as well as arm raising movements with cups of tea at the end !
---
---
NO MORE LAZY SUNDAY AFTERNOONS!
Want to improve your fitness? Enhance your health? Run that 5k a little bit faster? Beat your personal best?
Are you female – of any age, shape size or speed? And want to get some much needed exercise?
Then it is the time to put a spring in your step with (free) running sessions in newly upgraded Alexandra Park (Manchester).
At 3pm, every Sunday from April, there'll be coached running sessions for women only. You can choose between a steady run (timed or not) – up to 5k (3x round the park) – or specially designed training sessions to improve performance.
All levels and ages welcome.
Meet by children's playground on the Princess Road side of Alexandra Park.
Nearest parking: 180 Russell Street, Manchester, M16 7JL
---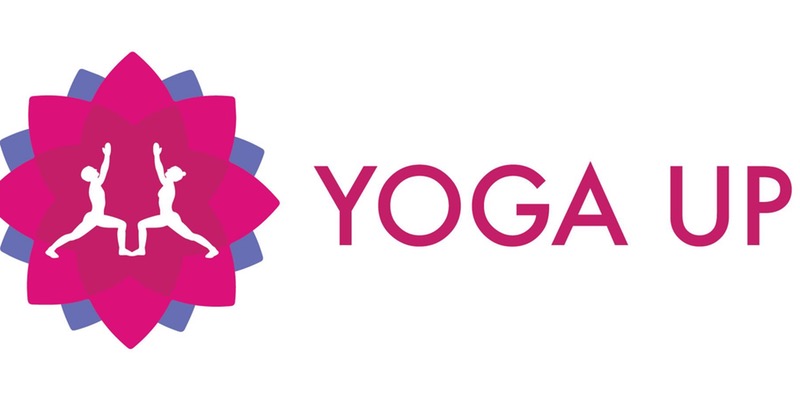 DESCRIPTION
Join us for Sunday morning yoga sessions at the Tea Hive cafe Alexandra Park. Classes will run every Sunday at the same time.
Yoga for all! These uplifting, energising & relaxing sessions will help to improve overall health and well-being, whilst teaching you essential yoga poses. Suitable for beginners to intermediate.
All sessions are 1 hour. Please arrive at least 5minutes early. You can bring your own mat if you have it or borrow one of ours (£1 hire).
If a change of time is required you will be notified in advance.
Pay via PayPal online for all bookings.
If you'd like to book a block of sessions, simply get in touch yogaupuk@gmail.com to book.
---

http://alexandraparkmanchester.com/news/22-sports/107-whalley-range-on-wheels-wins-award-for-best-community-project
---
---
 Yoga every Tuesday at the Carlton Club in Whalley Range!
7-8pm, £5 for the class and equipment provided
(but feel free to bring your own if you wish).
See you there!
---
Together Dementia Support Walk and Talk group
Together Dementia Support Walk and Talk group – Every Wednesday 11 – 12.30 at the Pavilion.
Together Dementia Support offer support, friendship and activities for people living with dementia and their carers in south Manchester.
Please contact Sally Ferris to find out more:
phone: 07854 335890
email:sally@togetherdementiasupport.org
http://www.togetherdementiasupport.org/
Something different just for the ladies to try Every Friday evening! Come and give it a go, perfect if you've never kicked a ball before. We are a friendly group of women from all walks of life who love the game! Sessions are run by FA qualified female coach who will make you sweat without you even feeling it! #SkillsDrillsThrills #SocialFutsal #FeelFree#YouMeUnited (Whitworth Park area)
---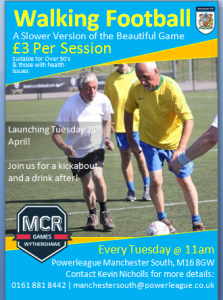 Walking Football
A Slower Version of the Beautiful Game
£3 Per Session
Suitable for Over 50's & those with health issues
Launching Tuesday 28th April!
Join us for a kickabout and a drink after!
Every Tuesday @ 11am
Powerleague Manchester South, M16 8GW
Contact Kevin Nicholls for more details:
0161 881 8442 | manchestersouth@powerleague.co.uk
---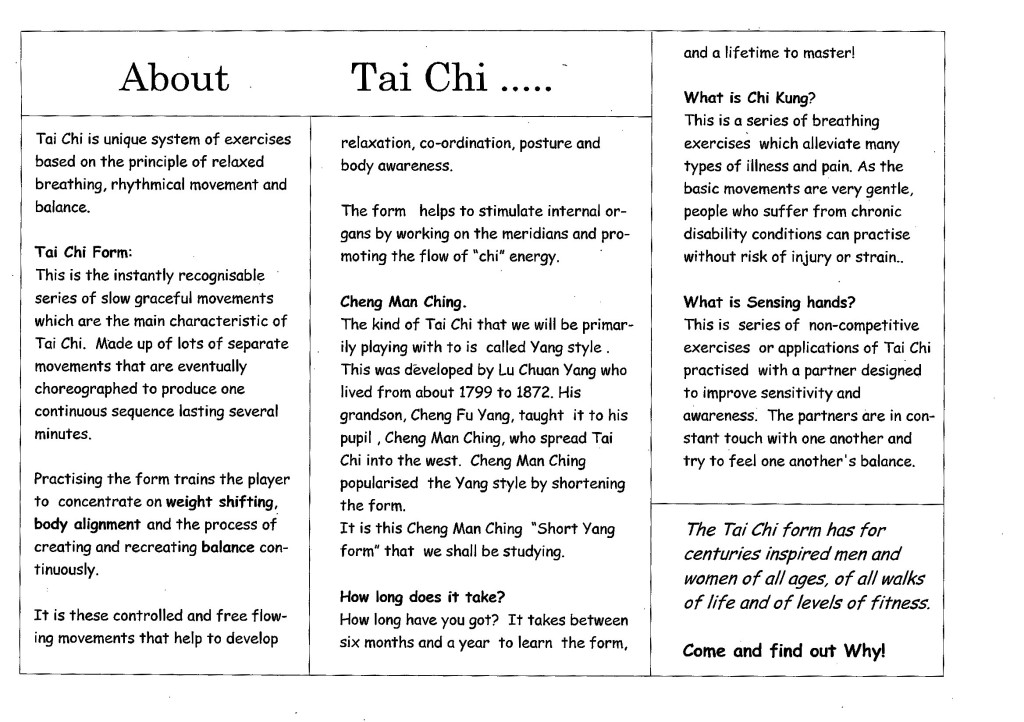 ---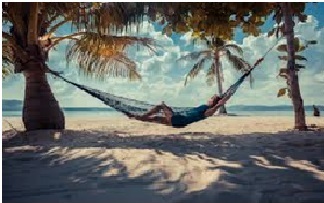 On the beach in Manchester? It can feel like it …
Movement to Music and Relaxation
What happens in a session?
Mindful breathing, to the restful sound of a bell
Connecting with others, space to share how you really are
Silence with others, time to settle and heal
Stretching your body, a wide range of movements, including chair stretches
Moving to music, at your own pace, with your breath
Deep guided relaxation including visualisation
Who is it for?
Anyone who knows they should move a little more but perhaps doesn't fancy sport or yoga …
Anyone who would like to relax
People with chronic pain
Cancer sufferers, their friends and family
All shapes, sizes, colours, physical abilities – movements can be adapted to suit you
What are the benefits?*
Feelings of refreshment and revitalisation
Calmness and a sense of wellbeing
Improved confidence
Reduce chronic pain, including back pain
Learn relaxation skills to use in your daily life
Who am I? I'm a registered Dru Yoga Teacher (DYTT) with a Dru postgraduate certificate in backcare, more than thirty years experience of meditation and a special interest in teaching people how to relax. I have offered sessions in gyms, community centres, mental health drop ins, classes for the general public and cancer care centres. I can also work with you on an individual basis – please enquire.
…………………………………………………………………………………………………………………..
* Sources: calmness, a sense of wellbeing, reduced back pain and improved confidence are some of the reported benefits of dru yoga https://druyoga.com/research/dru-yoga-research-results ; the benefits of the relaxation response have been widely researched by Herbert Benson http://www.relaxationresponse.org/; the general sense of refreshment and reduction of pain is from personal feedback to me from my sessions.
Hilary Bichovsky, Relaxation Teacher (BFA, DYTT)  hil.b@zen.co.uk 0161 445 3914 http://www.movetowardspeace.net/
---
---
The lungs are connected with how we feel. When there is lots of room for circulation you will have lots of energy and feel in control. The breath and its flow in the body determine your emotional base. The lungs are also associated with grief in Chinese medicine.
This set re invigorates the lungs and improves circulation throughout the body. It is a rhythmical and short set of exercises that is reasonably challenging but fun and invigorating.
We will be following the set of exercises with a beautiful meditation and mantra, then a long theta soundscape deep relaxation.
Suitable for beginners.
90 minute class – £7
If you have a yoga mat then bring it but I do have spares.
Please bring a blanket or something warm to wear for the long deep relaxation..
Yoga cookies to munch on afterwards
PLEASE SHARE AND SPREAD THE WORD
***The same class will also run on Monday evening at One Yoga in Chorlton and Tuesday morning at The Life Centre in Manchester City Centre ***
---
Chorlton Walking Group
Start Time: 9:50 AM
Description: A gentle stroll from Chorlton library every Thursday morning, lasting for no more than an hour. Come as little or as often as you like, this is an informal group of friends, neighbours and local residents
Meeting Point: Chorlton Library, Manchester Road, Chorlton M21
Length(Miles): 2
Contact Details:  Mary R Crumpton 07751 695 055
Facilities/Logo:
Car park, cycle parking, toilets
---
FREE SWIMMING FOR MANCHESTER OVER 60S
To be eligible for this programme you must be aged 60 or over, and live in Manchester.
Proof of age and residency is therefore required at the time of registration. Proof of age could include a bus pass, driving licence, passport, birth certicate etc. Proof of residency could include a utility bill, such as your Council Tax bill.
Once registered you can access any Swim for All session free of charge! Swimming lessons, aquatone sessions and instructor-led sessions are not included.
The Free Swimming scheme is available at:
Abraham Moss Leisure Centre
Arcadia Library & Leisure Centre
East Manchester Leisure Centre
Hough End Leisure Centre
Moss Side Leisure Centre
Manchester Aquatics Centre
Moss Side Leisure Centre
North City Family & Fitness Centre
Wythenshawe Forum
Downloadable Content
---

Alexandra Park 5k Women Series
The 5k Womens Series at Alexandra Park are 5k Training Runs for women. The runs are free of charge and timed. There is no registration, just come along!
The 5k Women Series take place every first Sunday of the month at 3pm.

The course is flat, traffic free and inside the park on a road/tarmac surface.

The 5k Women series is under UK Athletics Rules. The course is a certified accurate 5k by uk:athletics.

The run is ideal for novices, but it is also a fast race course for experienced runners.

See a larger version of the 5k route as well as other running measured distances in the Park for interval training – Km Posts Map

5km = 3.107 miles

Read more at: http://www.openathletics.org/5k-women-series/
---

Youth on Solid Ground in association with the Tennis Foundation & Sported are hosting a NEW weekly Tennis session ('Serve') for people of all ages.
This session is suitable for the whole family to attend and for individuals!
The Sessions Takes Place  Every Sunday  (starting this Sunday 10th April)
Times: 11am – 1pm
Venue: Manley Park (in the cage – Multi Use Games Area), York Avenue, Whalley Range, Manchester, M16 0AS
Come Along & Try Our Mini Tennis
Improve Fitness, Improve Tennis Skills, Keep Fit, Have Fun, Challenge Yourself & Make New Friends
If you would like any more info please contact us –  admin@yosg.org.uk or waqaas.zafar@yosg.org.uk
Qualified First aid provision will be provided.
—————————————————-
David Marsh | Sports Co-ordinator | T: 0161 862 0955 | E: david.marsh@yosg.org.uk
---
---
---
Sport & Physical Activity in Alexandra Park
Cricket
The park boasts a club standard cricket pitch with changing rooms which is used by several cricket clubs from the local community and compete in local cricket leagues.
Cricket club contact details:
Community Cycling
Whalley Range on wheels delivers women only cycling sessions in the park and also general bike maintenance sessions. Community cycling club contact details:
Football
The park has a full size football pitch with changing rooms with adult teams playing in the Manchester Amateur League. A Junior Football club is also being developed in the park . Football club contact details:
Club
Contact
Phone
email
Fit For the Future Junior Football Club
Mohammed Rashid
07983 865870
FutureCityFc@hotmail.com
Hassan Salim
07515 476456
Moss Side Powerhouse Football Club
Kenny Osigwe
07725 168389
manchesterpowerhousefc@gmail
Nello James Football Club
Tony Ferguson
07795 621362
tony.ferg@hotmail.co.uk
Recreational Running
There are 5 running routes within the park ideal for recreational running. Three are linked to the 321 Run England routes. Open Athletics also host monthly 5km runs for women. Running group contact details:
Tennis
The park has 4 porous macadam courts. Tennis Manchester delivers a community tennis coaching programme from Tots to adults and also social tennis sessions
Tennis club contact details:
If you would like further information regarding Sport and Physical activity taking place within the park or would like to book any of the sport facilities then please email info@alexparkmanchester.org.
---
Together Dementia  WALK & TALK GROUP  meet at the Russell Street entrance/car park of Alexandra Park at 10.45am, ready to walk at 11.  
We will stroll for approximately 50 minutes and then have refreshments in the pavilion, before leaving at 12.30pm.  Gillian will lead the walk, assisted by our volunteers.
The walk is open to people living with dementia and relatives/carers.
You can just turn up but, if you phone first, then we can look out for you.
Walking is widely recognised to be of great benefit to all of us but particularly to people with dementia as it boosts circulation, relieves stress and lifts your mood.
It can also help you to sleep better.
With friendly people to chat to and different aspects of nature to observe, it should give you an improved sense of fitness and wellbeing.
And if you need to build up your stamina, don't worry, as there are plenty of benches to rest on!
---
Tennis Tuesdays
Five locations, every Tuesday
Come and join in on court for Tennis Tuesdays – Women only sessions for some serious fun whilst keeping fit in a friendly atmosphere. Each week's session will focus on a different area of the game and coaches will help you improve your game with a mixture of drills and match play against other women with similiar ability. The courts, rackets, balls and coaches are provided – you get the fun and can be competitive as you want to be without feeling under pressure.
Sessions run weekly (weather permitting) until November at Alexandra Park, Chorlton Park, Fletcher Moss Park, Manchester Tennis & Football Centre and Wythenshawe Park. For full details on the time and cost of each session and to reserve your place, go to tennistuesdays.co.uk (external website).
---
---
Community on Solid Ground (CSG) are launching our new After School Club for all young people aged between 6-12 years.
The sessions will take place on:

When: Every Wednesday (term time only)
Times: 3:20pm – 5:20pm
Venue: Manley Park Community Centre, York Avenue, Whalley Range, M16 0AS
Cost: Free

All enquiries can be made to the CSG office;
The Welsh Chapel, 116B Egerton Road North, Whalley Range, Manchester, M16 0BZ – 0161 862 0955
Please find attached the CSG After School Club flyer and registration form.
 
Delivered by qualified staff with current DBS certificates  
 

---
---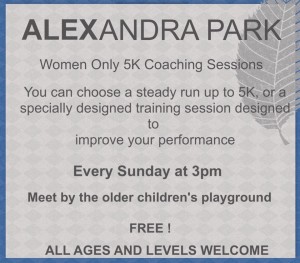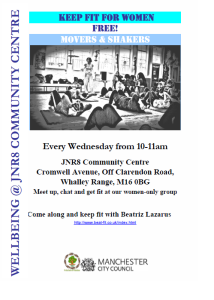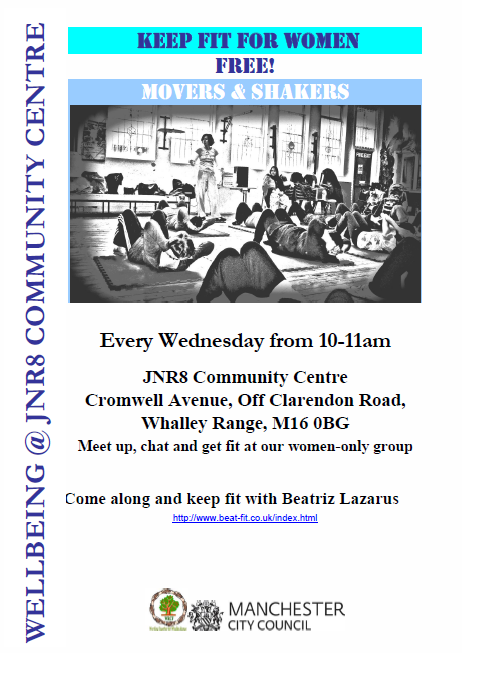 ---
Whalley Range Cricket Club News
Junior  and Senior cricket training starts soon:
JUNIOR REGISTRATION
Junior registration starts on Friday 10 April, from 5pm at the club irrespective of the weather. If the weather is reasonably good, we will do a training session (5.30-6.30pm Years 2, 3, and 4; 6.30-7.30pm years 5 & 6; 7pm-til dark, years 7-10).
Don't worry if you can't make 10 April – registration continues over that weekend, and on 17th and 24th too.
SUMMER NETS
Seniors (players aged 16 and above) net every Tuesday and Thursday, at the club, from 6pm until dark or 9pm (whichever is the later). New players are welcome to attend and meet the club's senior players and coaches.
Juniors net on Fridays from 5.30 (see above).
Nets will be open to club members on match days
The website for cricket is www.whalleyrange.play-cricket.com and for Tennis is: www.whalleyrangetennis.com
---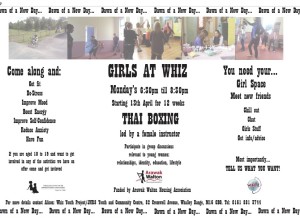 ---
Creche & Burn hold running sessions for anyone who would like to be outdoors, feeling the elements and their hearts.  If you are new to running or have dabbled in the past or wish to get those trainers back on after delivering a baby then these sessions are for you.
With the supply of jogging strollers the sessions allow you to take your baby or babies with you (double trailers available), it is also a great way to share and teach the value of an active lifestyle with your children at an early age.
If you've forgotten what it's like just to look after yourself hopefully these sessions will give you a little of that back. Take the baby for a quick stroll and feel happier, more energised and in a positive mood.
Meet and socialise with other parents.
All abilities welcome.

---
Manchester Stingers

Manchester Stingers WFC is a football club welcoming all women, regardless of age, ability, race and sexuality.
Whatever your ability or experience the club provides a safe and welcoming environment for women to get fit and increase their enjoyment in sport. Our coaching takes into account individuals different levels of experience and ability so that the team can improve as a whole. Whether you decide that you want to take part in matches or just come along to train it will definitely allow you to meet new people. There are plenty of informal social activities and we have taken part in a few football tournaments, which have allowed us to spend a weekend away, enjoying football and of course enjoying the social side. Even if you don't want to play you can come along and support us.