The Manchester Centre for Health Economics at the University of Manchesteris planning a study to explore how medicines to treat depression (antidepressants) are best used in older people.
We are looking for members of the public to have some input into our plans before we start our research.
We would especially like to hear from you if you have been affected by depression, or take many medications for different health conditions, or if you have experience of caring for someone with depression. Our research will focus on people over 65 years old.                                
Being involved is very flexible and we will not ask you to commit in any way that does not suit you. We would like to speak on a one on one basis. This could be face-to-face or by telephone. The conversation would be an informal chat and may last up to 1 hour. You will be reimbursed a small amount for your time and any travel expenses you may have. We want our research to focus on issues that are important to you and to be conducted in a way that is clear and acceptable.
If you interested or would like more information about being involved, please contact Niall Davison as follows:
Email – niall.davison@manchester.ac.uk
Telephone – 0161 275 1139 (between 9am and 5pm)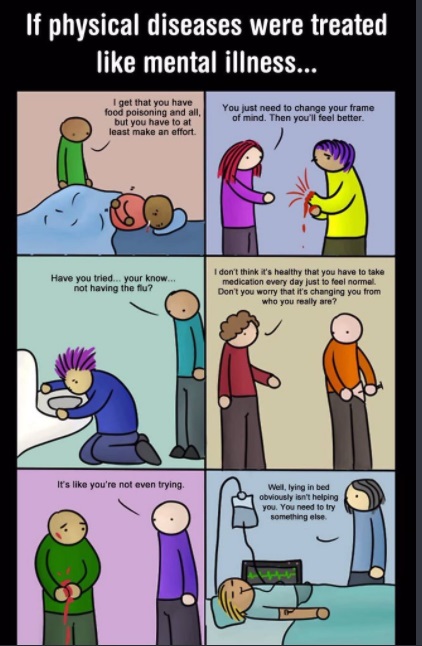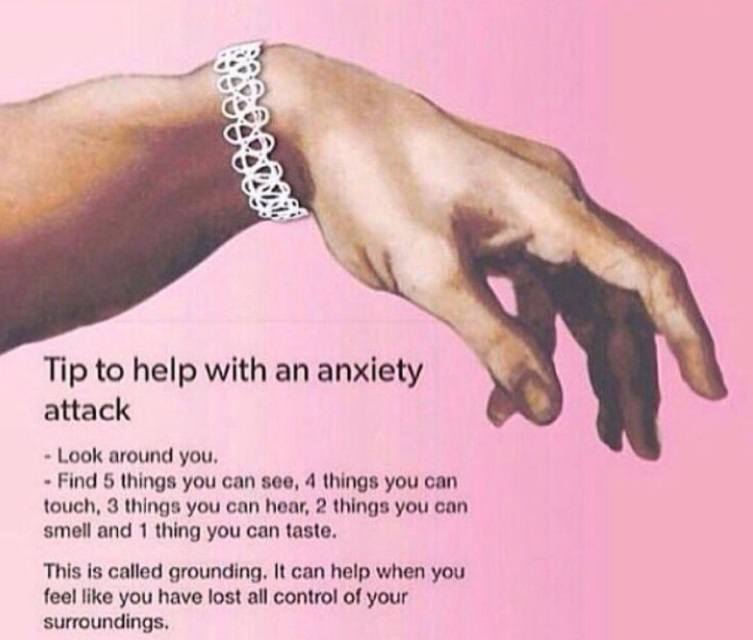 ---
 Whalley Range Mental Wellbeing Group aim to promote a range of activities to support mental wellbeing and promote positive messages about mental health and reduce stigma and discrimination…
 
Time to Change
Every Friday
6:00 p.m. to 8:00 p.m.
JNR8, 82 Cromwell Ave, M16 0BG
Contact: 881 3744 or Carol: 07788855544
Come along to a free, volunteer led, self help mental wellbeing group.
Offering:
• Music, Art
• Pool and table tennis
• Tai Chi
• Food
• Good Company
'It has been the highlight of my week'
Wellbeing group member
About us….
Time To Change, mental health and well being group.
We are a self help group that has been meeting every Friday from 6-8 at JNR8 youth and community centre on Cromwell Avenue, W/R.
There is a range of activities based on what people share and are interested in, ranging from bike repairs, guitar, singing, Tai chi, , computers, pool, but our prime focus each week is cooking and eating a meal together.
The group is usually about 10 to 15 people, who come when they can and we aim to always be there as a point of contact.
We also carry out occasional trips, e.g a day trip to Southport, threatre visits, Vegetarian Society, cookery courses, and we have been involved in the annual Celebrate festival.
The aim of the group is to provide a social space where people feel comfortable, have fun, make friends, and eat cheap, healthy food.
If you would like to come along, please call Carol first on 07788855544, so we can look out for you.
We are also keen to recruit more people who are happy to shop and lead on the cooking once in a while.

---
Whalley Range Self Help Wellbeing group
 Whalley Range Mental Wellbeing Group aim to promote a range of activities to support mental wellbeing and promote positive messages about mental health and reduce stigma and discrimination
Some of the thoughts/summary of what came out of the initial meeting of the group included:
• Challenge stigma
• Improve the expertise of staff working with young people in the area in supporting young people with mental health needs
• To raise the profile of mental health and wellbeing in a similar way to 'Age friendly'
• To promote existing and develop new resources and facilities in the area that support mental wellbeing
• Reduce social isolation
• Raise awareness of mental health e.g in schools
• Improved access to talking therapies
• More prevention work with young people
• Improve social networks and support for people e.g. Community circles
• Improved understanding of the links between physical and mental health
• More volunteering opportunities
2. Agreed aims / principles for the group
• To support wellbeing in everything we do
• Confidentiality with regard to group members personal information
• To improve communication
• Not to medicalise people but to take a public health / community approach to mental wellbeing that considers underlying causes
• Reducing stigma and raising awareness of mental health and wellbeing
• Talking about mental wellbeing in a positive way
• Taking a preventative approach
• Being inclusive and representative
• Not making assumptions and looking at evidence
• Building on existing community assets
• Finding sustainable solutions
• Developing partnerships
• Focusing on whats achievable / community response
The group discussed what we understand by mental wellbeing.
'feeling good and functioning well' 'feeling in control' looking after yourself' 'how you feel when you get up in the morning' 'feeling like yourself'
Agreed that the approach should be about improving mental well being for everyone and recognising that mental health will vary across the community and for individuals at different times.
Contact the group for more information on 0161 881 3744
---
Mind responds to CQC Community Mental Health Survey
Posted on 15/11/2017
The Care Quality Commission (CQC) have today revealed the findings of their annual Community Mental Health Survey.
Despite some small improvements, the report shows that many people with mental health problems aren't getting the support that they need.
Almost a third of people (29%) of people with experience of crisis care services said that they did not know who to contact in the event of a mental health emergency. The survey also shows significant inconsistency between people's experiences of crisis care.
In spite of recent commitments to improve mental health care, a quarter of respondents to the survey said that they had not seen someone from NHS mental health services often enough for their needs. This figure has risen steadily from 21% in 2014.
Vicki Nash, Head of Policy and Campaigns at Mind, said:
"The care people with mental health problems receive in their communities is crucial to keeping them well, and reducing the risk of them needing more intensive and expensive care further down the line. For too long, we've seen little or no improvement in people's experiences of care, with some areas actually getting worse.
"We know that two thirds of people with a mental health problem don't get any support from services at all, and this survey shows that even those who do don't always get the help they need. Our mental health services are under immense pressure at the moment, and this report shows the stark scale of the challenge they face.
"These findings again highlight the importance of investment in mental health services. It's essential that the £1bn promised by 2020-2021 as part of the NHS and Government's five-year plan for mental health services reaches the front line, to bring them up to a basic standard. After sustained underfunding, this £1bn is only the beginning – it will take decades of continued investment to ensure that everyone with a mental health problem gets the care they need, when they need it."
---
EVENT PREVIEW: ARTBOX BY FUNRAISING
Funraising is a new Manchester-based platform that promotes creative, charitable activity. Whilst the collective primarily produces journalism around organisations, events and social issues, they are putting on their first event series this December in aid of Manchester Mind. ArtBox is a not-so silent art exhibition and auction which is taking over Solomon's in Withington, South Manchester. The event will feature loads of original pieces from a range of local artists, and could be your chance to get your hands on some amazing work just in time for Christmas.
Find out more: https://www.mcr.live/artbox-funraising/
---
---
OCD (obsessive compulsive disorder) can be extremely disruptive and distressing for those that struggle with the disorder. Today on the blog, a member of the Mind team talks about their experience with OCD and how they have found ways to manage it.
If another person was doing this, you might call it abuse or bullying. Someone who says, over and over: "No. That's not good enough. Do it again." Who torments you and won't let you go to sleep. You might even call it torture.
Except it's happening inside my own head, so I can't get away from it. That's what obsessive compulsive disorder (OCD) feels like: it's a bully I can't escape from.
Some people think OCD is a joke, or it's just being really neat or tidy. That's not what it's like.
Read more: https://www.mind.org.uk/information-support/your-stories/ocd-and-me/#.Whdw8Upl-M9
---
Live Well: Make Art  – initially an 8 week pilot but so successful that we have continued meeting each week.
Donations of lunch from the Co-op Funeral Care in Chorlton meant we could extend the group to run for 12 weeks – and now we are looking at applying for funding to continue: the arts facilitator is running the class on a voluntary basis and we have received lots of free arts and craft materials.
This GM led Project's aim was to 'initiate a set of 'neighbourhood' conversations to establish whether or not people living in a specific neighbourhood would be interested in an arts, health and social movements initiative to test how communities, arts and health practitioners can work together to reduce loneliness and social isolation and improve health and care outcomes.'
See the film below for details of all of the Greater Manchester projects that were piloted as part of this initiative…
Struggling to work because of mental health?
If your work is being affected by depression, anxiety, stress or other mental health issues then we can help you. We offer a free and confidential Mental Health Support Service available to anyone with a mental health condition who is absent from work or finding work difficult. It is aimed at helping people to remain in, or return to, their role.
Chris, a high profile Assistant Director of Operations for a housing association suffered a nervous breakdown which meant that his work suffered. Working with Remploy meant that he was able to return to the workplace with his Employer being better informed and able to support him. Watch his video.
---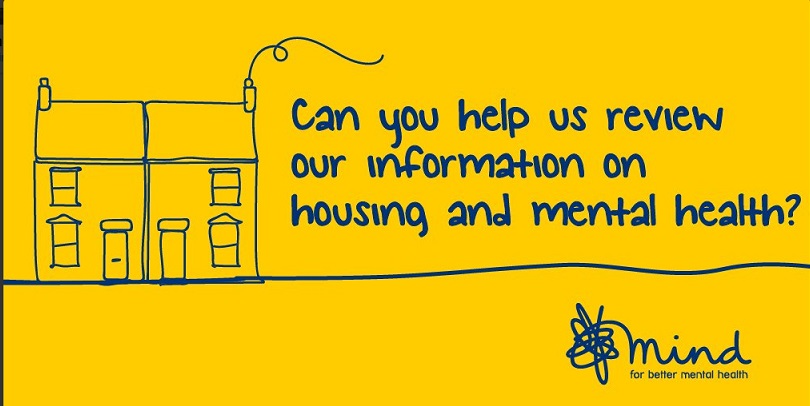 Help us improve our information
If you'd like to get involved in improving Mind's information, you can either become a reviewer, or submit a quote.
Become a Mind reviewer
To make sure all of our 100+ information resources reflect real life and are genuinely helpful for people, each one is reviewed by people with personal or professional experience of the topic before they are published.
Could you help us by being one of them?
Reviewers who are selected and who complete the review before the agreed deadline will be paid £25.
---
---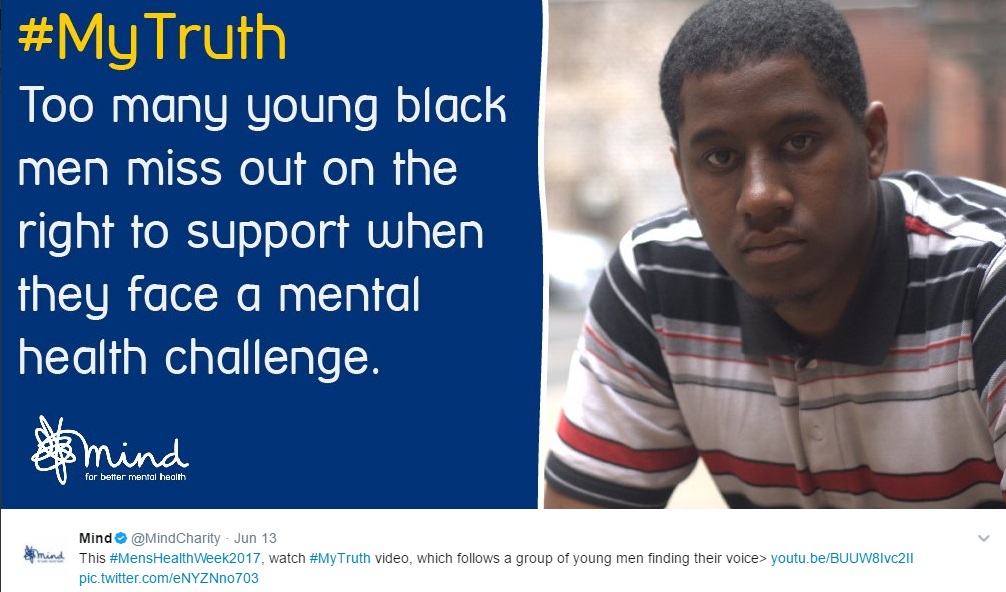 Four young men in a barbershop have to face their own truth. What's your truth? Watch #mytruth now>
---
Coping with traumatic events – Manchester Arena bombing
When terrible things happen, like last night's incident at the Ariana Grande concert in Manchester, it can have a huge lasting impact on how we feel, even if we are not involved directly.
Some common reactions are to feel angry, fearful, anxious or stressed. Others might feel extremely sad or hopeless.
If you have existing mental health problems, events like these could trigger them or make them harder to deal with.
But there is no one way to react to trauma, and however you are feeling the important thing to remember is this is ok. These are normal reactions to terrible circumstances.
That doesn't mean they are not hard to cope with though.
Here are some resources you might find helpful if you are struggling over the next few days or weeks.
Want to talk to someone?
Feeling stressed, anxious or angry?
You could try someone of our tips on coping with stress or watch this video on relaxation. If you're feeling angry, and are struggling to cope with it, this info might be helpful. If you're feeling uneasy, worried or fearful, take a look at our info on coping with anxiety and panic attacks.
Feeling low or hopeless?
In many people stressful or tragic events can cause their mood to drop suddenly. Our info on depression self-care might help you if this is how you are feeling right now.
Feeling unsafe?
Traumatic events can trigger thoughts about harming yourself, hurting others or ending your life.
In this situation the quickest way to get help is to call 999 or go to A&E.
But if that does not feel possible, we have some info on the other types of crisis services available here.
You could also try this online tool, designed by visitors to our site, to help you deal with these thoughts and feelings.
Post-traumatic stress disorder (PTSD)
We have been asked a lot this morning about PTSD and whether those present at last night's events are at risk.
While it is impossible to speculate on the lasting impact to specific individuals, especially since everyone will react so differently, the Royal College of Psychiatrists have some information on the immediate impact of a traumatic event, which can tell you more about what to expect, and how to look after yourself.
If you already have a diagnosis of PTSD, it is understandable that memories and feelings from your own experiences might be on your mind more over the next few days or weeks. It may be helpful to take a look at our information on self-care.
Young people and children
We know that many of the people affected are young people or children who are particularly vulnerable.
Info for parents
Info for young people
Childline's website have a huge amount of resources for young people who are struggling. You can talk to someone online, play games or watch videos which will all help you to cope today. You can also call them to talk to someone directly on 0800 1111.
BBC Newsround have put together some advice on what to do if you're upset too.
Emergency service staff
We know that many people from fire, ambulance and police services in Manchester will have been working at last night's incident. It is really important that you look after their own emotional wellbeing too.
Our Blue Light information resources might be helpful. We have a dedicated Infoline on 0300 303 5999 (open Mon-Fri 9am-6pm) if you'd like some information or support too.
This service is open to colleagues and family members too, and doesn't need to be about a recent incident.
---
Positive Vibrations Music Project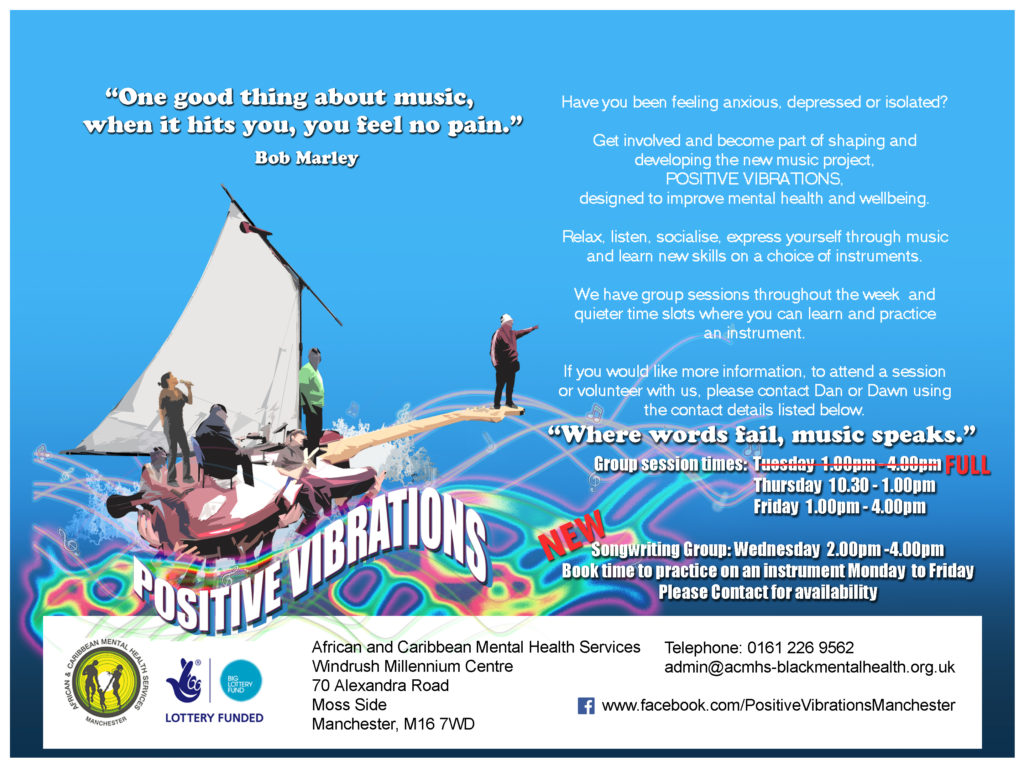 A new local music project that has been set up by African and Caribbean Mental Health Services for people from all cultures, struggling with mental health problems such as anxiety and depression or learning difficulties and autism.
The project is called "Positive Vibrations" and is based at the Windrush Millennium Centre on Alexandra Road in Units 17 and 18.
We have group sessions throughout the week where people come along to socialise, jam and play songs. Our Tuesday session is at capacity but we have 2 other sessions that currently still have room:
Thursday 10.30am – 4.00pm
Friday 1.00pm – 4.00pm
We are also starting to develop a songwriting session on Wednesdays 2.00pm-4.00pm.
It is also possible to book time on an instrument if someone just wants to have a try or practice.
There are also volunteering opportunities for anyone with at least basic musical and/or mental health experience.
www.facebook.com/PositiveVibrationsManchester
If you would like more information, please don't hesitate to contact me at this email address or using the details below.
Yours faithfully
Daniel Smith
Music Project Coordinator
African and Caribbean Mental Health Services
Windrush Millennium Centre        
70 Alexandra Road
Moss Side
Manchester
M16 7WD
 Tel;  0161 226-9562
Fax:  0161 226-7947
www.acmhs-blackmentalhealth.org.uk
---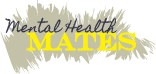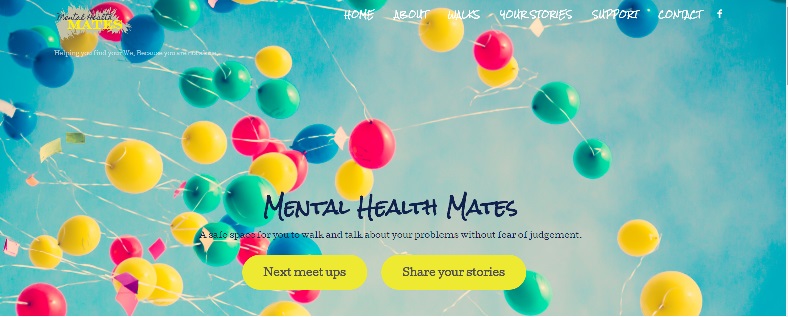 ---
Take the Time to Change mental health quiz
---
At a Death Cafe people, often strangers, gather to eat cake, drink tea and discuss death.
Our objective is 'to increase awareness of death with a view to helping people make the most of their (finite) lives'.
A Death Cafe is a group directed discussion of death with no agenda, objectives or themes. It is a discussion group rather than a grief support or counselling session.
Our Death Cafes are always offered:
– On a not for profit basis
– In an accessible, respectful and confidential space
– With no intention of leading people to any conclusion, product or course of action
– Alongside refreshing drinks and nourishing food – and cake!
– See more at: http://deathcafe.com/deathcafe/4885/#sthash.SXgNqzL4.dpuf
If you're interested in holding a Death Cafe please see our how-to guide. – See more at:  http://deathcafe.com
---
Manchester Suicide Prevention Partnership
In Manchester, a suicide prevention partnership has been formed to tackle and progress the suicide prevention agenda at a local level. It has agreed that:
We all have a role to play in prevention, it is everyone's business
One suicide is too many
Suicidal thoughts are common, this is perfectly normal
Building strong, resilient communities is a powerful antidote to suicide
Talking about suicide actively tackles stigma
There is help available in Manchester
Help In Manchester
If you or someone you are caring for needs help then you can contact your GP for an emergency appointment or visit you local Accident and Emergency Department.
A guide to tackling suicidal thoughts is available here.
For non urgent support in Manchester visit the Mental Health in Manchester (MHIM)  website for further details of services in the city.
Helplines:
Samaritans: 116 123
Saneline: 0300 304 7000
---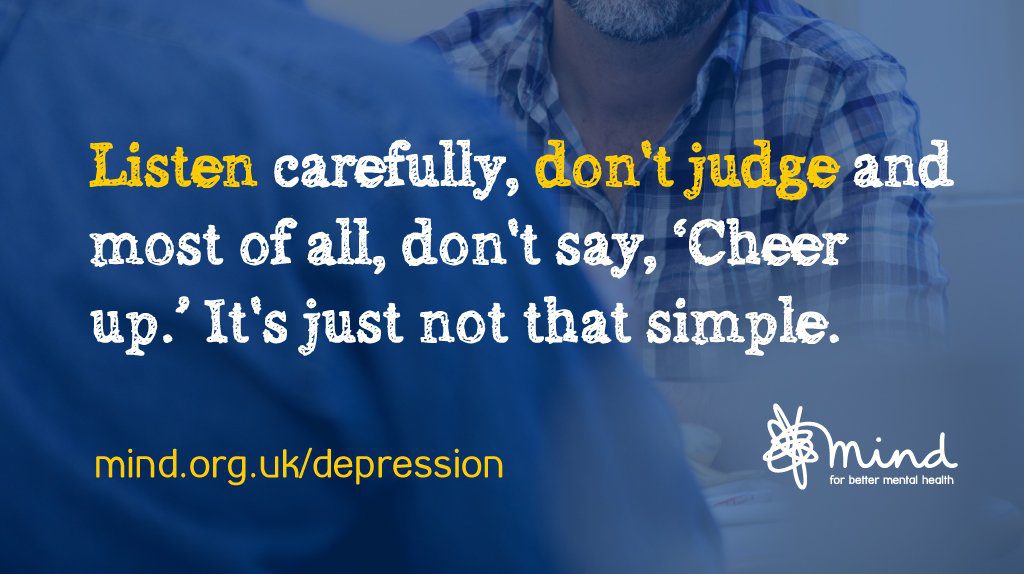 Welcome to Manchester Mind
Please note that our main number has now changed to 0161 769 5732.
Manchester Mind is in independent local mental health charity which delivers services to young people and adults. Our vision is of a city that promotes good mental health and treats people with mental health problems positively, fairly and with respect.
We are committed to improving the lives of people with mental health needs. We promote the health and wellbeing of people affected by mental distress and take a positive approach to mental health, challenging stereotypes and discrimination.
We listen to and respect people who use our services, value their experiences and place them at the centre of service delivery and development. We enable people with mental health needs to improve their health and wellbeing to reach their full potential. We work with people so they can live more successfully in their communities. Above all, we aim to create a positive future for people who use our services or volunteer.
Read more at: http://www.manchestermind.org/index.php
Not read our Winter Fundraising Newsletter yet?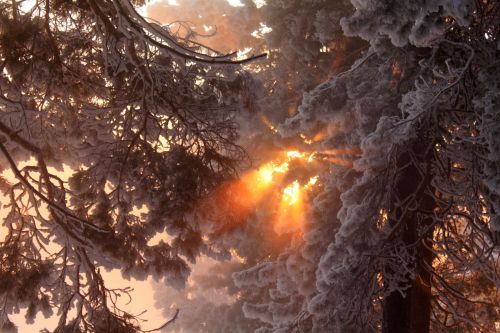 ---
---

Moodswings is an award winning Manchester based Charity founded in 1999 to help people recover from mood problems and the severe emotional distress they can cause.
Mood problems can range from periods of severe anxiety or depression to episodes of high and low mood. The effects on education, employment, relationships and family life can be devastating.
The work of the Charity is based on a belief that people can recover from severe mood problems and move on to lead happier and fuller lives.
From its centre in Manchester, Moodswings reaches out across the north west and beyond with a message of real hope and optimism for individuals and their families and friends.
Our evidence-based, down to earth approach is reflected in the range of innovative services we provide.
Read more at: http://www.moodswings.org.uk/
---
Welcome to buzz, the new Health & Wellbeing Service for people and communities in Manchester.
---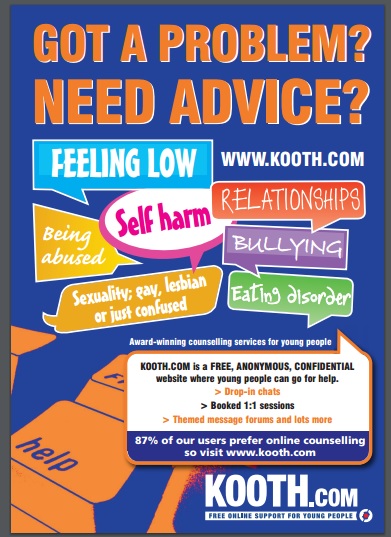 free online support for young people
Get real time help with friendly, qualified counsellors.
Free. Safe. Anonymous.
https://www.kooth.com/index.php
---
The Horsfall is an exciting new venue and programme of activity building on 42nd Street's trusted and innovative approach to improving young people's mental health.
---
The number of suicidal children referred to my team has skyrocketed – we're overstretched and I can't bear to think what the future holds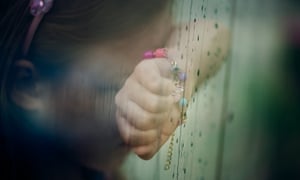 The phone starts ringing on the dot at 9am. It is my day as duty worker in our busy child and adolescent mental health service (Camhs) and the phone is ringing off the hook. In addition to managing my caseload as a mental health practitioner, at Camhs we run a duty system to deal with urgent referrals, enquiries and hospital referrals for deliberate self-harm in young people aged under 18.
The day is shaping up to be a busy one. There are three referrals already in; I must attend hospital wards to assess whether children who have taken deliberate overdoses are safe to be discharged home with a safety plan in place.
The phone call turns out to be a worried teacher describing how a 15-year-old boy is distraught, saying that he wants to kill himself. I arrange for him to be brought in for an urgent assessment. A sense of worry grips me as I try to organise who will see him; I have to go out to the hospital so I beg a favour from a colleague who has to ring and cancel their routine patient so they can see this urgent one. We are all overstretched – there should be two of us on duty. Today there is only one.
---
Manchester Mind
Please note that our main number has now changed to 0161 769 5732.
CALM helpline now open 5pm – midnight. Anonymous and confidential support for men. 0800 585858.
---
This is an idea we developed for testing.
Depression and anxiety
How to tell if you have depression or anxiety
How to tell if you have depression or anxiety
Everyone has periods of low mood. Sometimes this can be because of a particular event, eg a break up.
Usually low mood gets better on its own after a short time. If it doesn't, this could be a sign of depression or anxiety.
Symptoms of depression
When you're depressed you often have the symptoms for weeks. They can be so bad that they start to affect your daily life, eg your work, your family and social life.
The symptoms of depression can be complex but they often include the following:
feeling low and sad all the time
feeling hopeless and helpless
feeling anxious and worried
low self-esteem
feeling tearful
being easily irritated by others
It can affect your body, too:
problems getting to sleep or sleeping too much
not feeling hungry or eating too much
unexplained physical symptoms, eg aches and pains
lack of energy
no interest in sex
headaches that keep coming back or don't go away
Symptoms of anxiety
If you feel anxious all the time and the feeling isn't about one specific thing you might have 'generalised anxiety disorder'.
Symptoms of anxiety include:
feeling restless
worrying that things go wrong
being on edge a lot
not concentrating
feeling irritated by things
avoiding going out or seeing people
Your body can also change and you might notice these symptoms:
feeling dizzy
problems sleeping or constant tiredness
stronger and irregular heartbeat
trembling or shaking
headache
stomach ache or feeling sick
What to do next
If you think you have any of the symptoms for depression and anxiety, you should seek help as soon as possible.
http://nhsalpha.herokuapp.com/depression-and-anxiety/how-to-tell-if-you-have-depression-or-anxiety
---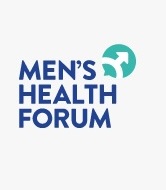 All men and boys – particularly those in the most disadvantaged areas and communities – will have the information, services and treatments they need to live healthier, longer and more fulfilling lives.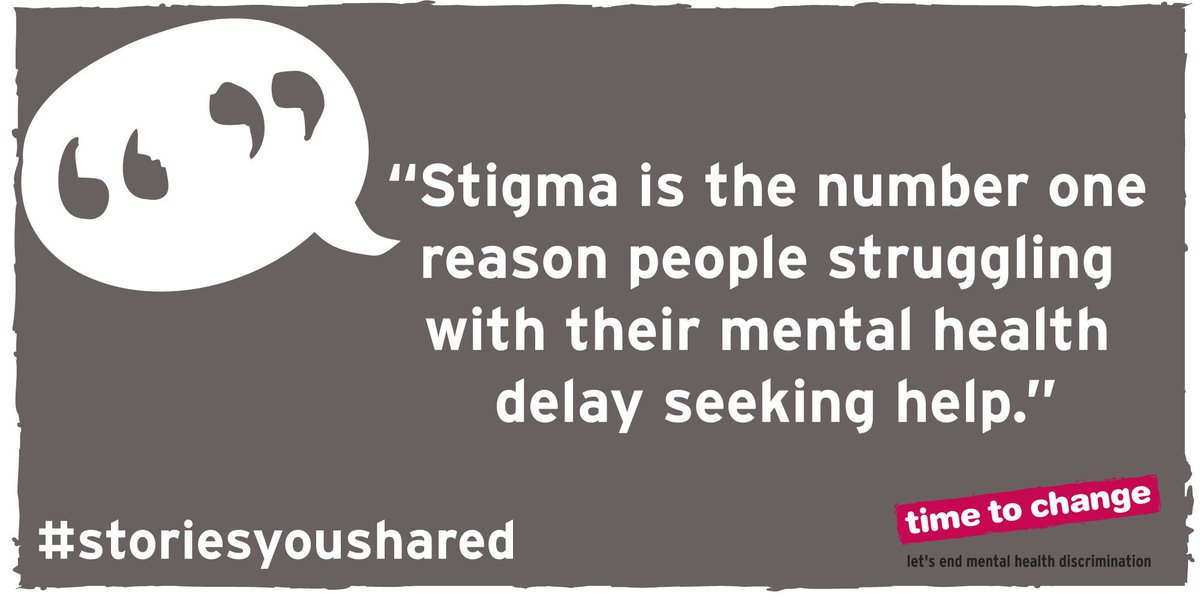 ---
Serious illness can be a tricky thing to explain to children at the best of times. While it's relatively easy for them to understand physical pain or injury, how do you explain mental illness to children?
At the end of 2013 my husband was diagnosed with bipolar disorder and severe anxiety. We'd been together for more than eleven years and had two children: a daughter then aged four and a half, and a son who was about to turn two. The diagnosis was a surprise to both of us; although he'd had occasional periods of depression, he was generally a happy and enthusiastic man who took care of me when my own mental health wasn't great. (I have cyclothymia and suffered with severe post-natal depression after the births of both children; thanks to medication and an outstanding GP I'm well these days).
It soon became clear that not only was the diagnosis correct but that it was long overdue. What my husband and I had innocently thought were long periods of normality interspersed with depression turned out to be periods of hypomania interspersed with depression. It was all so obvious once we knew what to look for.
Bipolar disorder can be hard to live with, both for the person with it and their family. Previously known as manic depression it causes the individual's mood to swing unpredictably between highs and lows. The highs are known as mania and are often characterised by very energetic behaviour, enthusiasm, and sometimes impatience.
The lows of course are depression and cause feelings of sadness, worthlessness, worry and extreme tiredness. While medication and psychiatric support can lessen the effects (so the highs are less high, the lows aren't so low and hopefully the periods in between are longer!) it's still a difficult illness to live with. The anxiety doesn't help; my husband often feels uncomfortable in crowds or social situations, and rarely leaves the flat without me.
Don't get me wrong – my husband is a kind, loving man and a fantastic father. But mental illness isn't something that's easy to talk about in our society. There's a stigma attached to it that simply isn't there where physical ailments are concerned, and this can isolate not just the person with the illness but also their family. My husband and I used to be very open about our health issues; until, that is, a 'friend' who hadn't seen us since before the children were born reported us to the NSPCC as unfit parents, solely because we both have a mental health diagnosis. Naturally Children's Services investigated and cleared us fully, but for a long time we felt unable to talk to anyone outside the NHS or our immediate family.
Now that our children are older (they're 6 and 3.5) they're more aware that their dad isn't like other dads and have begun asking questions. Why is Daddy sad? Why is Daddy still asleep? Why does Daddy have so many headaches? We've discussed these and many more questions several times now, and I'd like to share several key things to remember when explaining mental illness to children.
First of all, keep it simple and age-appropriate. This may seem obvious but it's surprisingly difficult! When talking to our six year old we've explained that part of Daddy's brain doesn't work properly, and so sometimes he gets sad or cross even if he doesn't want to be. Our three year old understands that sometimes Daddy has sad days when he sleeps a lot. They both understand that Daddy takes special medicine to help his brain work better.
Be honest. You don't have to be explicit or even detailed about the illness and its effects, but do tell the truth (again, in an age-appropriate way). Children are very good at detecting when an adult is covering something up, and they need to know that you will be open and honest with them.
Reassure them that the illness isn't their fault. For young children especially, the world revolves around them and the way that adults behave is, in their mind, directly related to their behaviour and feelings. Explain that they are not responsible for how the person with the illness feels or behaves.
Make sure that the child understands that it's not their job to look after the ill person either. There's a very fine line between a child being aware and understanding of an adult's illness, and trying to protect and care for them. I've made it very clear to our children that looking after Daddy is my job, not theirs. That's not to say that they can't be considerate (no bouncing on Daddy when he's having a sad day!) but you need to be firm that their only job is to be a child.
Can Daddy's brain be fixed? This is the question I find the hardest to answer. Sometimes mental illness is curable and sometimes it's merely manageable; bipolar disorder falls into the latter category. Again, be honest: if it's possible that the person will recover, say so but explain that it may take time. If the illness is only manageable, explain that too but try to emphasise that that's ok.
Let the child know that you're always there for them to talk to and that they can always ask questions. If the person with the illness agrees, remind the child they they can talk to them as well. As the child gets older they will think of more questions and be able to understand more, so be prepared to have conversations about mental illness every now and again.
If your child attends school, consider making their teacher or keyworker aware of their relationship with the ill person. When my husband has a prolonged period of depression our daughter feels it keenly, and if she should become upset or behave out of character at school it's reassuring to know that an adult there will understand why and be able to help her.
Above all, be calm, honest and reassuring, and then carry on as normal.
---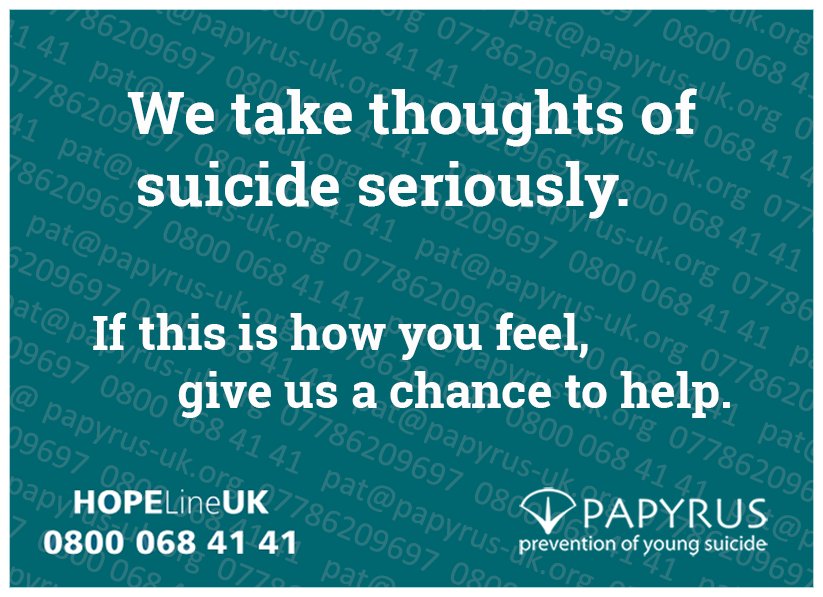 ---
---
Welcome to Students Against Depression
Are you or someone you care about feeling persistently sad, low, anxious or empty? Depression is more common than you might think – 1 in 10 people will experience depression and/or anxiety in any one year.
Students Against Depression offers information and resources validated by health professionals alongside tips and advice from students who have experienced it all themselves.
You are not alone and we are here for you. Download our resources, customise our self help plans, share your own story and join us in fighting student depression.
Students Against Depression offers comprehensive, award-winning information and resources to help you identify low mood or depression and then find a way forward.
Visit the website to find out more: http://studentsagainstdepression.org/
---
---
 Returning to work after mental health issues
If you've had time away from work, or have been long-term unemployed because of mental or emotional health problems, you're not alone. Almost 50% of long-term absences from work are the result of mental health issues, including depression, anxiety and bipolar disorder.
People who have had a mental health problem and been out of work often worry about going back. Common concerns include facing discrimination or bullying, and going back too soon and feeling unwell again.
According to a report by the Royal College of Psychiatrists on mental health and work, "Many people with mental health problems fear that, no matter how good a recovery they have made, their symptoms will be made worse by going back to work."
How work benefits mental health
Although work can cause stress for some people in some situations, recent research shows that for most people:
work is beneficial to health and wellbeing
not being in work is detrimental to health and wellbeing
re-employment after a period of being out of work leads to an improvement in health and wellbeing
The benefits of being in work can include:
a greater sense of identity and purpose
an opportunity to build new friendships
an improved financial situation and security
a feeling that you're playing an active part in society
Read more: http://www.nhs.uk/Livewell/mentalhealth/Pages/returning-to-work-mental-health.aspx?platform=hootsuite
---
Get the free Mental Health & Debt guide
This is a free 44-page PDF booklet supported by Mind, Rethink, CAPUK and others, for people with mental health problems and those caring for them.
It covers how to handle debts when unwell, work with banks, free debt counselling, specific tips for bipolar disorder or depression sufferers, whether to declare a condition and more.
 http://www.moneysavingexpert.com/credit-cards/mental-health-guide 
---
Mental Health in Manchester (MHIM) is a site for Manchester people who want to know more about how to look after their emotional health and wellbeing.
Have you seen these fantastic self-help guides?
5 Ways to Wellbeing January 2016
Distress to De-Stress January 2016
Visit the website for more information and support: http://www.mhim.org.uk/
---
This drop-in group offers a sympathetic and non-judgmental space where you can meet others who also struggle with anxiety. Our groups care about your experiences and really understand. They offer help, information and a place for people to share ideas on how to cope with anxiety.
Opening times:

Every Tuesday from 7.00pm – 9.00pm

Access:

If you haven't attend the group before, give us a call or send us an email to let us know you are coming, and we will make sure someone is there to greet you.

Age:

16+

Cost:

Free

Related:
---
Urgent Help
IN AN EMERGENCY:
– Contact your General Practitioner (GP)
– Call your nearest NHS Walk-In Centre or go to Accident & Emergency (A&E) at your local hospital. Click here to find your nearest walk-in centre online
YOU CAN ALSO CONTACT THESE ORGANISATIONS FOR SUPPORT
Mind Infoline Deaf people can access this service by dialing 18001 before the telephone number. Monday to Friday: 9.15am to 5.15pm. 0845 766 0163 | info@mind.org.uk | Click here to visit the Mind website.
The Sanctuary 'Overnight, every night' service providing a place of safety and support to adults feeling at crisis point and living with difficulties such as panic attacks, depression and low mood. 8pm-6am. 0161 637 0808 | Click here to visit their website.
Crisis Point Helping people with diverse needs to resolve their current crisis and develop strategies to prevent or better manage future crises. Open-access mental health crisis centre. Bespoke crisis management support. 0161 225 9500 | Click here to visit their website.
Rethink Deaf people can access this service by dialing 18001 before the telephone number. Monday, Wednesday, Friday: 10am to 3pm | Tuesday & Thursday: 10am to 1pm. 020 8974 6814 | advice@rethink.org
SANEline For anyone affected by mental illness (service users, their families, carers, health professionals). Deaf people can access this service by dialing 18001 before the telephone number. Mon-Fri: 12noon to 11pm | Sat-Sun: 12noon to 6pm 0845 767 8000
Samaritans 24-hour confidential emotional support. 08457 90 90 90 | jo@samaritans.org
---

Introduction: the scale of the challenge
THE MANIFESTO
OUR CHALLENGES
References
Download a PDF of the manifesto (PDF, 263kb)
Sign up to support the Manifesto
DON'T WAIT FOR MEN TO ENGAGE – ESPECIALLY ON MENTAL HEALTH
MEN'S HEALTH MANIFESTO: Remove the barriers, reach out and make the most of it when men do engage
Remove the barriers to using health care, mental health and preventative care – especially for men of working age:
Sort out opening times and access so they work for full-time workers
Improve online access, booking and other interaction
Stop using drug or alcohol problems as a barrier to mental health treatment – invest in integrated care for dual diagnosis
Deliver on the recently announced access & waiting time standards for mental health
Tackle stigma and discrimination, especially in the workplace and especially for men with stigmatised problems such as mental health, eating disorders, breast cancer and sexual violation
Greater use of self-help groups and peer-led services.
Reach out proactively:
Take services to where men are: workplaces, online, pubs, sports grounds, betting shops, prisons etc.
Where it's not already happening, extend occupational health to include screening and preventative health measures
Create a 'Mental Health Diversion Duty' in the criminal justice system and emergency care – intervening more effectively to reduce the number of people arrested under Section 136. Deliver national coverage by 2017
Increase health check outreach and uptake amongst men
Start bowel cancer screening earlier, especially for higher risk men, including MSM.
Make the most of it when men do engage with health services:
Include cancer symptom awareness, mental health, sleep apnoea and erectile dysfunction in health checks
Special focus on high-risk infrequent attenders
Co-design new services with men.
WHY IS THIS IMPORTANT?
Health services are still not effectively engaging with men. Especially during working age, men remain less likely to:
attend a general practitioner
attend a NHS Health Check
opt for bowel cancer screening
visit a pharmacy
take a Chlamydia test
have a dental check-up.
Four in five suicides are male but only a minority of these men were engaged with mental health services.
67% of men are overweight or obese yet only 10-20% of those on NHS weightloss programmes are men.
Research has suggested a link between men's lower use of primary care and their higher rate of hospital services.
71% of CVD-related deaths under 65 are amongst men14 and the NHS Health Check programme focuses on circulatory conditions, a major killer of men, yet only 35% of local authorities know how many men they reach with the
programme,15 and within those authorities only 44% of health checks are conducted amongst men.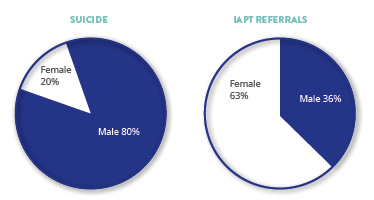 ---
---
Community Services
Community Services are the foundation of Self Help providing community based self help initiatives.
Drop-in Groups
These Drop-in Groups are available for anyone living with conditions related to each group.
Unless otherwise stated our Drop-in Groups are funded by Manchester CCG
 ZION ANXIETY GROUP
This group runs every Wednesday 1-3pm.
Venue: Zion Centre, 339 Stretford Rd, Hulme, Manchester M15 4ZY.
ZION DEPRESSION GROUP
This group runs every Wednesday 3-5pm. Venue: Zion Centre, 339 Stretford Rd, Hulme, Manchester M15 4ZY
CHORLTON ANXIETY GROUP
This group runs every Tuesday 7-9pm
Venue: Chorlton Methodist Church, Manchester Road, Chorlton, Manchester   M21 9JG.
MANCHESTER SOCIAL PHOBIA GROUP
This group runs every Tuesday 7-9pm.
Venue: Kath Locke Centre, 123 Moss Lane West, Moss Side, Manchester M15 5DD.
HARPURHEY DEPRESSION GROUP
This group runs every Thursday 1-3pm.
Venue: North City Library, Rochdale Road, Harpurhey, Manchester M9 4AF.
WYTHENSHAWE ANXIETY GROUP
This group runs every Saturday 10am-12pm .
Venue: Macmillan Room, Wythenshawe Forum Library, Forum Square, Wythenshawe, Manchester M22 5RX.
URMSTON DEPRESSION GROUP
This group runs every Tuesday 1.30-3.30pm.
Venue: Urmston Library, Unit 34, Golden Way, Urmston, Manchester M41 0NA.
This service is currently funded by Trafford CCG.
ALTRINCHAM ANXIETY GROUP
This group runs every Monday 1-3pm.
Venue: St George's Parish Church, Church Way, Altrincham WA14 4DW
This service is currently funded by Trafford CCG.
OPENSHAW WELLBEING GROUP
This group is held on alternate Fridays 1-3pm.
Venue: The New Roundhouse, 1328 Ashton Old Road, Openshaw, Manchester M11 1JG.
This group is funded by Manchester Settlement.
Courses
BOOST: EMOTIONAL RESILIENCE COURSE   
The BOOST: Emotional Resilience Course is a 6-week structured course which helps people to cope better with life's ups and downs and respond to challenging situations positively.  The course is aimed at individuals who are experiencing a range of life issues such as anxiety or low mood, loss, relationships issues, work stress and carer responsibilities.  The course gives participants the opportunity to meet and talk together in a mutually supportive atmosphere and build strategies to improve their resilience, confidence and general wellbeing.
Please see our website for updated course times and venues or contact the Community Services Team atcommunityservices@selfhelpservices.org.uk  or 0161 226 3871 for more details.
Personality Disorder Project
Personality Disorder Multi-Agency Development Service
Funded by Salford NHS CCG to raise awareness of Personality Disorder this projects aims to create a multi-agency network by holding regular forum meetings to discuss and highlight gaps in this field, to share good practice and work together to improve the experience of people suffering from Personality Disorder accessing services in Salford.
The project also works with agencies across Salford by delivering awareness training. If you work in Salford, or with clients who live in Salford, then you can access the Personality Disorder Awareness training.
For more information on the training provided by this project or when the next training sessions are please contactnina.bradshaw@selfhelpservices.org.uk
Peer to Peer Service
Our new Peer to Peer service provides an innovative new dimension to our Community Services provision.  Building on the success of our After Therapy service, the Peer to Peer service promotes the culture and practice of Peer experts who have gained experience of mental health difficulties and the steps that are necessary to create a successful recovery, through direct first hand experience.
Referral information
The Peer to Peer service is suitable for individuals who are experiencing common mental health problems such as anxiety and depression.  It can also be useful for the following situations:
–      People who are don't engage well with more clinical types of mental health services.
–      People who are considering accessing some sort of therapeutic or wellbeing help and want support and guidance around the range of options to help improve their mental health.
–      People who are leaving therapy and want some "after therapy" support to continue the recovery work that they have started.
–      People who are currently accessing therapeutic intervention and need more support to build their recovery package.
This service is not suitable for people presenting with a high level of risk.
Our service might also be unsuitable for individuals presenting with more severe and enduring / complex conditions of mental distress.  A general guideline that we ask referrers to consider is "is this person likely to achieve change/improvement by working towards wellbeing goals with a volunteer peer mentor over a period of six months".
Home Connect
Home Connect is designed for people who are new to Self Help and who are making initial enquiries into our services on the phone.   Peer to Peer volunteers (in pairs) can arrange to visit an individual at home, or at a nearby community location to discuss what services we have to help them and what other support is available in the local community.  They can help individuals where appropriate to complete referral forms and can accompany people to first appointments or engagements with drop in groups and other services.
Peer to Peer Mentors
For up to six months, regular sessions through meetings or phone support can be arranged with our Peer Mentors, experts by experience in wellbeing and recovery, for individuals experiencing a range of mental health difficulties. This service provides a real bridge to healthy interdependent wellbeing based on real firsthand experience of what has worked in the lives of fellow recovering peers.
Location: Peer Mentoring is available at a variety of venues in Manchester, Salford and Trafford.  Please note that we unfortunately do not cover Stockport, Oldham, Bolton or any areas outside of Greater Manchester.
Recovery Workshops
Our team of Peer to Peer experts provide a comprehensive overview of the essential steps for a successful recovery from mental ill health. Taking a radical break from the clinical focus of traditional services and placing greater emphasis on shared learning, healthy community, experts by experience and the healing power of the peer relationship, these workshops help participants make the successful journey from stuck, to recovering, to thriving!
This service is available across Greater Manchester.
For more information on any of our Peer to Peer services please contact phil.girling@selfhelpservices.org.uk orkate.jolley@selfhelpservices.org.uk or telephone 0161 226 3871
The Peer to Peer service has been created with help from The Big Lottery Reaching Communities funding programme.
---
Welcome to Manchester Mind
Please note that our main number has now changed to 0161 769 5732.
Manchester Mind is in independent local mental health charity which delivers services to young people and adults. Our vision is of a city that promotes good mental health and treats people with mental health problems positively, fairly and with respect.
We are committed to improving the lives of people with mental health needs. We promote the health and wellbeing of people affected by mental distress and take a positive approach to mental health, challenging stereotypes and discrimination.
We listen to and respect people who use our services, value their experiences and place them at the centre of service delivery and development. We enable people with mental health needs to improve their health and wellbeing to reach their full potential. We work with people so they can live more successfully in their communities. Above all, we aim to create a positive future for people who use our services or volunteer. http://www.manchestermind.org/index.php
---
What is resilience?
Building a Healthy Future is a course devised to help people improve their mental health and to develop resilience. All of us will experience difficult times in our lives. How we respond to those has a big impact on our wellbeing. While we can't choose what happens to us, we can choose in how we respond to challenging, stressful or negative events. It's not always easy, and may not come naturally, but we can learn to change our mindset. Research shows that resilience isn't a rare quality found in a few, extraordinary people and that resilience – like other life skills – can be learned.
Read more:
https://www.whalleyrange.org/?p=3582
---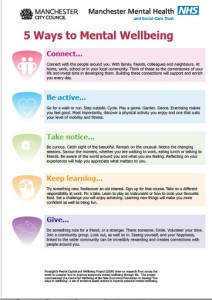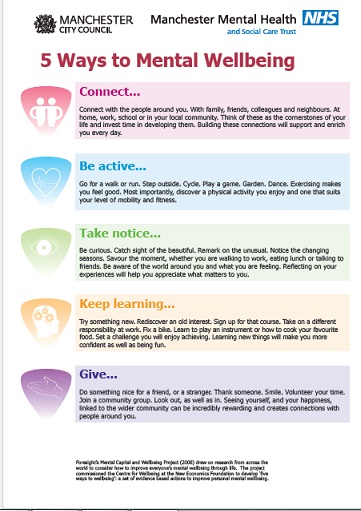 Mental wellbeing "a dynamic state in which the individual is able to develop their potential, work productively and creatively, build strong and positive relationships with others and contribute to their community. It is enhanced when an individual is able to fulfil their personal and social goals and achieve a sense of purpose in society" Or "Feeling good and functioning well"
---
Community Counselling Service
We are a Community Voluntary Organisation providing Counselling to improve the quality of life for the local community in Manchester. Counselling is a "talking therapy" that can provide support for anyone that is going through a difficult time in their life and may not be able to sort out their emotional problems.
The aim of the Community Counselling Service is to provide accessible Counselling to individuals who are struggling to access such other services due to: long waiting lists (usually 6-8 months), language/cultural barriers or lack of mobility.
The Community Counselling Service provides the opportunity to talk in confidence with a Counsellor about personal issues.
Our Counsellors are professionally qualified and offer a friendly, person- centred approach that allows Individuals to express and explore thoughts and feelings without feeling judged, which may promote the discovery of better ways of coping with life.
We can offer the Counselling sessions from our office in Old Trafford, from the Individuals GP Surgery or a venue closer to their home.
We may provide Counselling within the Individuals home if they are housebound, however the sessions must be private, confidential and not disturbed by others.
If Individuals cannot speak English we will provide a Counsellor who speaks the same language or offer support via an Interpreter.
The Community Counselling Service sessions last approximately 50 minutes and are offered on a weekly basis. During the first session the Counsellor may perform an initial assessment of the Individual's needs and determine the suitability of the service being offered. At this stage there may be an initial agreement of the number of sessions provided which is typically 6 (subject to review) or the Individual may be referred to another service. Once an agreement has been made to undertake Counselling, Individuals are expected to attend regularly to fully benefit from the service.
For more information about the Community Counselling Service please contact Sidra: 
cdi256@gmail.com
, 0161 8810007/ 07788414771
Community Counselling Service Referral Form
---
---

All about us!
We're a Manchester Catering social enterprise based in the Zion Community Resource Centre in Hulme and provide a whole range of catering options at competitive prices across Manchester. We became a social business in 2005 and since then have catered for events of all sizes and types across Manchester.
What is unique about our enterprise is that we are also part of a local mental health charity, Manchester Mind – who provides a wide range of services to support and empower people with mental health problems – through provision of advice, volunteering, mentoring, counselling (for young people).
All our services are about building resilience and enabling people to gain mental wellbeing. A significant number of our volunteers go back into work, education or further volunteering with reported improvements in their mental health. To find out more about the charities work www.manchestermind.org or click here to see our latest annual report.
Profits made by Good Mood Food are reinvested in to Manchester Mind to help more people with mental health problems to benefit from our wide range of services.
---
Old Trafford Wellbeing Centre 

Old Trafford Wellbeing Centre is a community wellbeing hub run by and for the benefit of local residents with support from blueSCI a not for profit social enterprise which supports people who may be experiencing emotional or psychological distress.  The aim of the centre is to support local individuals and families to achieve their goals and improve their health and wellbeing through the 5 Ways to Wellbeing;
http://oldtraffordwellbeing.org.uk/about-us/

---
ACMHS is a voluntary/charitable organisation, which has been in existence for over 24 years.
The African and Caribbean Mental Health Services (ACMHS) is a community organisation based in Central Manchester providing free, confidential, sensitive and culturally appropriate services to African and African Caribbean people suffering from mental ill health.
The organisation was established in October 1989 and provides services across economic and socially disadvantaged areas within Manchester for people in hospitals or the community experiencing mild to moderate and enduring mental health conditions, for example, schizophrenia, bipolar disorders and common mental health issues.
Find out more: http://acmhs.squarespace.com/
---
---
This site is for Manchester people who want to know more about how to look after their emotional health and wellbeing. You will find information and resources about mental health and mental health problems and advice about where to go for help if you're worried about yourself or someone else. This site might not tell you everything you need to know, but it definitely gives you a place to start. – See more at:
http://www.mhim.org.uk/#sthash.8opSqK9A.dpuf
---
---
Mind and body – stay healthy online from Learn My Way
Looking after your mental health
Health isn't just about the body – it's important to look after your mind and your mental health too. We've put together a new page on Learn My Way to help you do just that.
Whether you want to help yourself or a friend, our page has plenty of ways you can take positive steps. Join an online community, find someone you can talk to or watch videos from NHS Moodzone to support you on your way to feeling better.
Take a look at the new Mental Health page on Learn My Way: http://tinyurl.com/o7o2ds7
---
Relaxation for children
(http://www.moodcafe.co.uk/for-children-and-young-people/relaxation-for-children.aspx)
Relaxation Exercises for Children
Relaxation exercises help children to manage their reactions to stress, anxiety and worry. Relaxation exercises are a good distraction from worrying thoughts and reduce tension in the body. The exercises here include controlled breathing, muscle relaxation and guided imagery.
Controlled Breathing and Muscle Relaxation
Long, deep controlled breaths slow down the breathing rate and help children to relax. Muscle relaxation involves practicing tensing and relaxing different muscles in the body. This helps children to recognise the difference between tense and relaxed muscles.
Relax like a cat is a colourful leaflet for younger children to practice controlled breathing and muscle relaxation. It is best to sit down and read it with your child at a quiet time of day when there are no worries or stresses. Or, your child can listen to the audio version. There is a female voice and a male voice to suit your child's preference.
Guided imagery
Children can close their eyes and listen to a voice guiding them through a soothing and calm imaginary scene. Children can also make up their own soothing image. For example, this could be a favourite place that makes them feel calm. Ask your child for details (e.g. what they can see, hear or smell) so you create the image together.
Practising
Practising relaxation exercises daily helps children learn how to relax and calm themselves. To begin with, it is best to practise when there is no distress. Encourage your child to practise at least once a day and when there is little chance of interruption or distraction. Once they have learned the exercises, they can be encouraged to use the techniques when they are feeling stressed or anxious.
Older children and teenagers will also benefit from doing regular relaxation.
---